Wolves had a very mediocre 2016/17 season. They finished 15th in the Championship and never really turned any heads. However, this season Wolves have undergone a huge makeover.
Nuno Espírito Santo was appointed their new boss on May 31st, 2017. He is a top manager and had previously managed top sides like Porto and Valencia before making the switch to England. Not only did Santo bring a wealth of experience with him, he also brought many new players to Wolves over the summer. Many of which were either Portuguese like Nuno himself, or have played in the Liga Nos. In total Wolves brought in 12 new players over the summer. They also smashed their transfer record signing wonder kid Ruben Neves from Porto, much to the shock of most of the footballing world.
This shift in identity and personal appears to have done Wolves the world of good. After 11 games they find themselves second in the Championship only one point behind league leaders Cardiff City. But who has been Wolves best summer signings so far? Here are all of Wolves summer signings rated out of 10.
Ruben Neves: 9.5/10
When Ruben Neves, a 20-year-old who had already played 11 Champions League games and was tipped to be one of the best defensive midfielders in the world in years to come signed for Championship side Wolves, people were shocked, to say the least.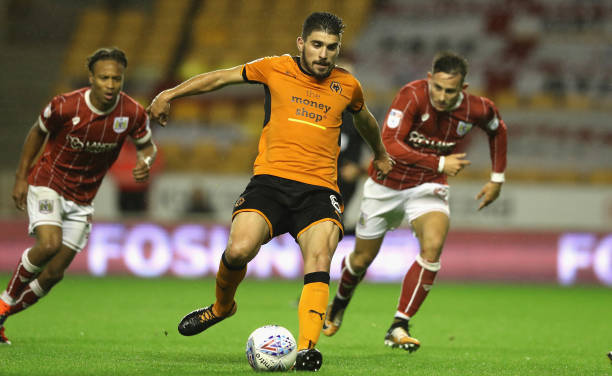 Wolves really got one of the best deals of the window with this transfer. Neves is a fantastic defensive mid, as he has proved already this season. He does not contribute much in terms of goals and assists, managing just one goal and no assists in 11 league games for Wolves.
But what he does bring is great defensive stability and the ability to start an attack for Wolves. On average he makes 2.5 tackles per game, 2 interceptions and 1.7 clearances. He also averages an 84.4% pass accuracy and 6.3 long balls per game. This shows Neves is fantastic at contributing defensively for Wolves and also at starting attacks.
Neves is only going to get better for Wolves and in time they could have themselves one of the best DM's in English football.
Stats taken from Whoscored.com
Roderick Miranda: 8/10
Miranda is the second of many Portuguese players brought in by Wolves over the summer. He cost the club just over £2mill and has so far been a solid signing.
Miranda has played every Championship game this season for Wolves and has fitted in nicely at LCB in their three at the back system. The Portuguese defender is also good on the ball which is sometimes necessary for the system Wolves play.
Miranda has also helped Wolves keep five clean sheets in 11 games this season, a very respectable tally. It would appear to Miranda has cemented himself a permanent place in Wolves back line this season and for the small fee Wolves paid for him, he looks another good signing.
Barry Douglas: 7.5/10
Douglas is naturally an out and out left back. However, in Wolves system, he operates as more of a left mid or left wing back if Wolves are defending. A role which Douglas has adapted to quite well.
He has had a bit of a mixed time at Wolves though with him not being included in the squad five times in the league already, largely due to an injury.
When he has played though Douglas has been an excellent left wing back/mid. The Scotsman has already bagged himself one goal and two assists from six Championship appearances and one assist in one League Cup game.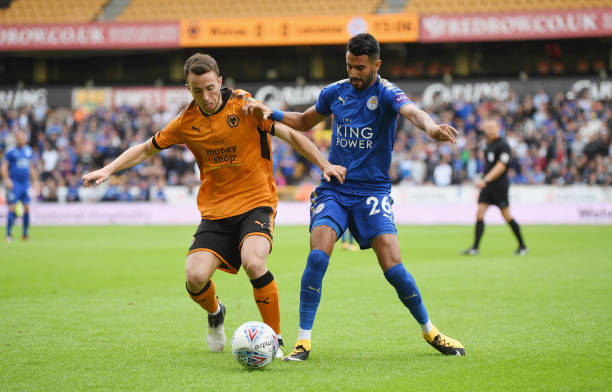 As mentioned earlier though he does seem to have a bit of an injury problem as after he missed four games out, he returned for just two before missing Wolves last game at Burton.
So, while he looks a quality player when fit, Wolves may have signed themselves an injury prone left back.
Phil Ofosu-Ayeh: N/A
Ofosu-Ayeh has yet to debut for Wolves as he is sidelined with an injury.
Ryan Bennett: 6.5/10
Ryan Bennett is another player who has suffered injuries since signing for Wolves. Before their last game vs Burton, in which Bennett played the full 90 minutes, he had played just 12 minutes of league football for Wolves. This was through a combination of not being Nuno's first choice and being injured.
He has played two cup games for Wolves this season though, including their 2-0 over Southampton in which they kept a clean sheet. So, while Bennett does only look to be a squad rotation player, he does a solid job when he is called upon and if he is fit.
 John Ruddy: 8.5/10
Ruddy is very much Wolves number one this season. The English man has played every minute of Championship football so far and has kept a respectable five-clean sheets.
Ruddy brings a wealth of both Championship and Premier League experience with him and has been a good replacement for the ill Carl Ikeme.
Wolves also got him on a free. So, given his quality and experience and the fact he cost nothing, Ruddy is a quality signing.
Diogo Jota: 9.5/10
When Wolves signed Jota, it was yet another transfer that shocked many people. Like Neves Jota is just 20 years of age, he was a regular in the Porto team and has a bright future ahead of him. He too had played and even scored in the Champions League against Premier League side Leicester City.
So, the fact Wolves has such a quality player on loan for the season is another great bit of business. Jota has already shown his quality this season as he has bagged six goals in 11 games, making him the leagues joint second top scorer. Jota is a fantastic signing for Wolves and he is a big part of why they're having so much success this season. It is a shame it was only a loan deal though and not permanent like Neves.
Ruben Vinagre: 7/10
Vinagre is Wolves second left back signing of the summer along with Douglas. Along with Douglas, Vinagre has also played in six Championship games this season at either left back or left mid. Vinagre's stats are slightly worse than Douglas's with Vinagre managing one goal and one assist in his six games.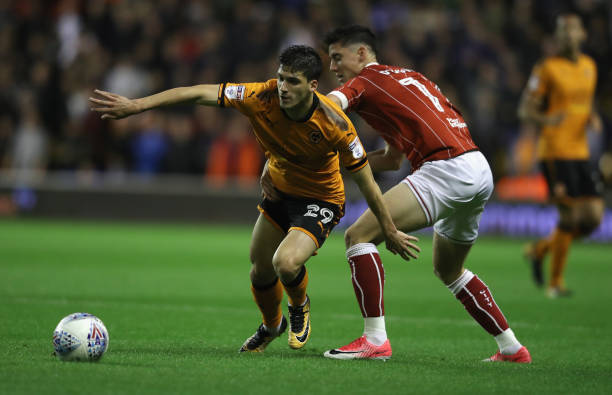 But given that Vinagre is just 18 years of age, he is settling into English football very well and will certainly be one to watch in the future.  Unlike Douglas though, he is only on loan at Wolves from Monaco's B team.
Alfred N'Diaye: 6/10
N'Diaye is another loan signing, this time coming from Villarreal. Since arriving at Wolves he has featured in every league game for them except their last vs Burton. However, while he has featured in every league game bar one since arriving, he has only started two.  In those two games, Wolves drew 3-3 and lost 2-0. This doesn't bode well for N'Diaye and maybe suggests that he isn't the man to partner Neves in the centre of midfield.
He has, however, rescued Wolves in one game vs Barnsley. N'Diaye came on as a sub for the last 10 minutes and scored a 93rd-minute winner. So, while he probably shouldn't be starting games for Wolves, he is a decent sub to have.
Willy Boly: 7/10
Boly is yet another loan signing made by Wolves and one Nuno knew from his time at Porto. The Frenchman had a good start at Wolves. He started their first five league games and helped them keep three clean sheets in those five games.
Unfortunately, he has been sidelined with an injury for some time now and has yet to return to action. But in the few games he has featured in Boly looked a solid defender and he will no doubt be a regular starter when he is fit again.
Will Norris: 6/10
Norris has been signed as Wolves second keeper. He hasn't featured in the Championship this season. But he has started all three of Wolves cup games. All of which Norris kept a clean sheet in.
Therefore, while he has only been signed as a cup keeper, he has done a solid job in that role so far.
Leo Bonatini: 8.5/10
Bonatini is Wolves final loan signing of the summer and since his arrival, he has been Wolves main striker. He has appeared in all 11 Championship games, scoring four and assisting four.
This shows Bonatini is very much an all-around striker. Not only can he finish chances the likes of Jota provide for him. But he can also set up Wolves wingers who are very much a focus in Nuno's 3-4-3 system. Therefore, while Bonatini was not the big name striker many Wolves fans wanted, the Brazilian has already proved he can contribute his fair share of goals and assists.