According to The Times newspaper, Tottenham Hotspur starlet Harry Winks is set to be given a new contract that will double his wages. The midfielder signed his most recent contract in February and as per the club's policy, Tottenham are bound to increase wages of young players as they establish themselves in the first team.
The highly-rated youngster has been a revelation under Mauricio Pochettino.
Winks made his first clear impression last season, where he started to make himself a frequent feature player. Winks made 21 appearances in the Premier League last season but also made an impact in the Europa League as well. However, the youngster has taken his performance to a new level this season.
Partially aided by the injuries to star players Moussa Dembele and Victor Wanyama, the 21-year-old is slowly starting to establish himself as a first-team regular, He was also rewarded for his performances with his first call-up to the senior national side this week, as he played the full ninety minutes in the win against Lithuania, which sealed England's place in next year's FIFA World Cup.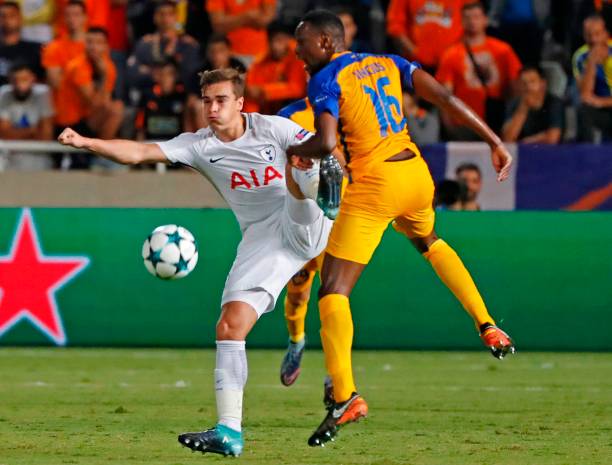 Harry Winks is definitely one of the more calm and composed youngsters in the Premier League. Normally a central midfielder, he can either pull the strings or act as a defensive cover if needed, though he prevails in doing the former.
The 21-year-old is a fantastic operator in the centre of the pitch. His relatively small figure helps him whizz past the defenders, and also to resist the press from the opposition. Winks also prevails in his passing. The midfielder attains an impressive 87% pass completion rate, certainly admirable for a player of his age.
Furthermore, the newly capped English International has a great positioning sense as well and knows how to tickle past opposing midfielders, much like Julian Weigl of Borussia Dortmund. However, his small figure helps in his incisive movements, which ultimately becomes really hard for the opposition to take control of.
Harry Winks is slowly making his mark to the big stage, and it's only a matter of time before he outshines the likes of Jordan Henderson, Jake Livermore and Jack Wilshere in the English National Team. Tottenham's new contract signals the fact that head coach Mauricio Pochettino is willing to gamble on the latest product of the Tottenham youth department. Don't be surprised if he manages to sneak up a place in the English squad for next year's FIFA World Cup!