The UEFA Nations league is confusing football fans all over Europe. What is the point of it? What is it's format and what does it mean in the context of the Home Nations?
The new tournament would be played every two years,  climaxing in odd-numbered years, with the inaugural competition kicking off this week and concluding in June 2019. All 55 UEFA nations will take part in the competition with the group stage concluding in November 2018. Along the chance to be named the champion of the UEFA Nations League, the competition also gives teams an alternative route to qualifying for the Euro.
The competition pits the 55 teams into four divisions based on UEFA coefficient (ranking). Group A will be hosting the best teams, and group D will be hosting the lowest ranked teams. This gives teams the chance to play competitive fixtures against similarly ranked teams, something that they often don't get to do until the knockout stages of a major tournament. Within each division, there are four groups, and each team will play one another home and away. The group winners will go on to play in the semi-finals and finals while the group losers will be replaced by the group winners from the lower division. Hence, if Italy finish bottom of their group in division A and Wales win their group in Division B, Italy will be relegated, and Wales Promoted. 
These finals between group winners is where qualification for the Euros comes into play. Each best-placed side in a division will qualify for the next Euros. One spot goes to each division. So if Azerbaijan, win their group and then win the semi-final and final for Division D, they will qualify for the Euros. If they have already qualified, then it will go to the next best team that hasn't already qualified. This is an excellent chance for some of the smaller nations to qualify for the tournament. 
England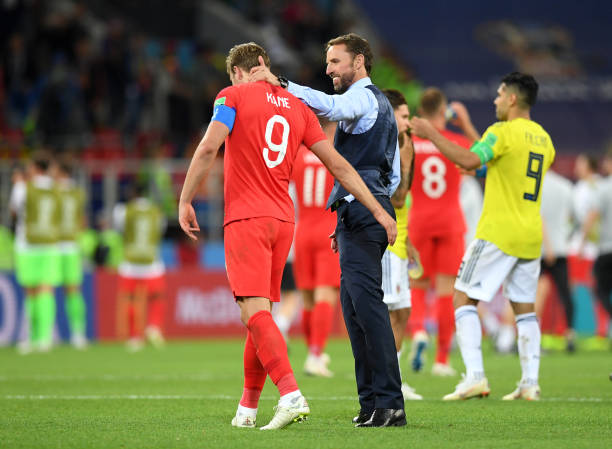 England find themselves in Division A, the top tier. The tournament offers a great chance for Gareth Southgate to play competitive fixtures against fellow top nations. Despite making the semi-finals of the 2018 World Cup, England were criticised for their failure to perform against big nations, having not played another big nation in a competitive fixture since Uruguay in 2014. Hence, this new tournament gives England a great chance to try out players and tactics in a competitive setting, with not as much pressure as in the World Cup or Euros.
There are no easy groups in division A and England have been drawn against Spain and World Cup finalists Croatia. The away leg versus Croatia will be played behind closed doors due to a swastika that was imprinted pitch in one of Croatia's previous home games. This group provides a real danger of England being relegated to division B, something they will want to avoid to maintain pride. 
The competition is unlikely to affect England's qualification for the Euros but with memories of Euro 2008 still fresh in many Englishman's minds, at least there is now an alternative route, should such a failure occur again.
Wales 
Wales are in division B of the tournament, and despite performing so well at Euro 2016, making the semi-finals, they will be more than happy with this extra chance to qualify for the tournament. Euro 2016 was their first major tournament since 1958.
Wales are in a group with Denmark and the Republic of Ireland and got off to a great start, defeating Ireland 4-1 on Thursday, to take an early lead in the group. Wales will be hoping to win the group and gain promotion to Division A, something that will be sweeter if rivals England get relegated.
Wales will be hopeful of qualifying without much fuss, through the for Euro 2020 but they also look strong in Division B, so this new format will only favour them.
Northern Ireland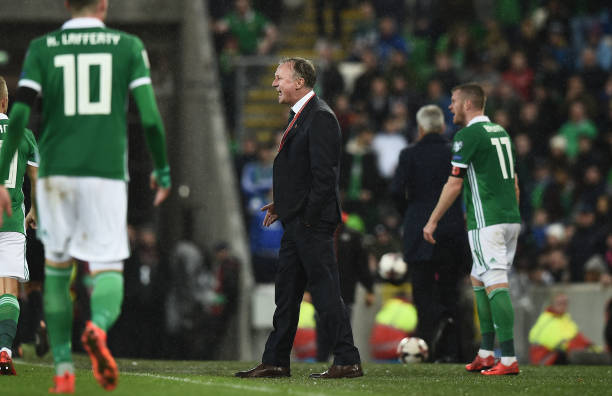 Northern Ireland are also in Division B of the contest and find themselves grouped against Austria and Bosnia & Herzegovina. Michael O'Neill will believe his side can win the group and gain promotion to Division A.
Like Wales, they performed well at Euro 2016, but qualification for other major tournaments has been sparse. They cruelly missed out on world cup qualification after a refereeing calamity gifted Switzerland a penalty in the playoffs; they too will be grateful for another door to qualification.
Scotland
Despite being arguably the second-best British side throughout history, Scotland have been massively out shadowed by the other home nations in the recent years. They once boasted a very impressive record, qualifying for five world cups in a row between 1974 and 1990, bettering England. However, they have not qualified since 1998. 
Scotland find themselves in Division C and will be hoping they can gain promotion and the prime status in their division. They will look to use the tournament to book a berth at Euro 2020. They find themselves in a group with Albania and Israel, one that the Scottish fans will be quietly confident of winning. However, Division C as a whole contains some top teams, like Serbia, Greece and Hungary, so Scotland will have to be at their best to gain that spot at Euro 2020.