Steven Gerrard's Rangers managed to bring an advantage back home in the Europa League qualifiers against Osijek this week and the manager will be relatively happy with the progress of his squad. However, it seems that he does not look totally convinced with the options at his disposal, even as he has added 10 stars to his squad this summer.
This has seen him linked with a number of exciting names from around the football world and the latest name doing the rounds is Kean Bryan.
Born and brought up in Manchester, Bryan joined Manchester City's academy as a nine-year-old and is yet to break into the senior side. He spent the last season on loan at Oldham Athletic and the season before the last at Bury but has not shown enough promise for Pep Guardiola to integrate him into the first team at the Etihad. However, at just 21, Bryan remains a potential superstar but reports are now indicating that he is close to joining the Gers.
A versatile defender, who started as a centre-back, Bryan was extensively used as a defensive midfielder last season at the Boundary Park, where he registered two goals and two assists in 37 games across all competitions. He has now tasted first-team action, albeit in the lower leagues and will now want to find a new club, where he can be a regular first-team star and it is understood that his affinity for Steven Gerrard might help Rangers lure him to the Ibrox this summer.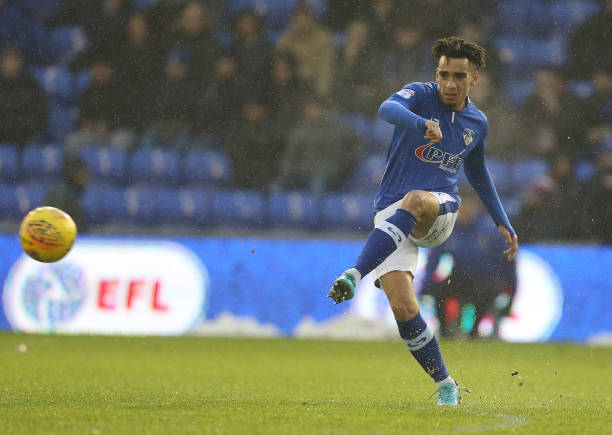 He is a gifted technician, calm and composed on the ball and his ability to play in the backline, or in the midfield will be a huge asset for Gerrard. He has gathered loads of experience, playing alongside the best players at the Etihad and is certainly ready for a step-up. He has no previous experience in Scotland but has the potential to be a match winner for Rangers in the years to come.
It is understood that Bryan will sign a three-year deal at the Ibrox worth around £2.5m in wages and a signing-on fee. He will be the 11th signing for the Gers and Gerrard will hope that Bryan can make an impact on the first team next season.
Read More: Rangers Players Rated And Slated In Their Hard Fought Win Vs Osijek: McGregor & Goldson Get 8/10
He is still 21 and will take his time to settle in but playing under one of the best midfielders of the game has ever seen, is too huge an opportunity for Bryan to ignore.