After a 15th place finish in the English top flight last season, Chris Hughton has now turned into a busy man this summer, trying to add players to his side who can help him break into the top half of the table next season. The Seagulls have already added five fresh faces to their side from the previous season and have this week announced their sixth arrival of the transfer window in Yves Bissouma. It is reported that he could end up costing the club close to £17m, which will be a club record. So is he worth all the fuss?
Born and brought up in Ivory Coast, the 21-year old started his football career in Mali and plays for the country's national side. He debuted as an 18-year-old and already has 15 appearances for the senior side. He was at French side Lille for the last couple of seasons, showing decent consistency and Brighton have now signed him on a five-year deal.
A defensive midfielder, who can also play as a right-back, Bissouma is a technically gifted player, calm and confident on the ball. He does not add too much creativity but adds strength to the midfield. Strong in his tackling, he is quick to cut out passing lanes, hardly gives away fouls and is a busy player in the middle of the park.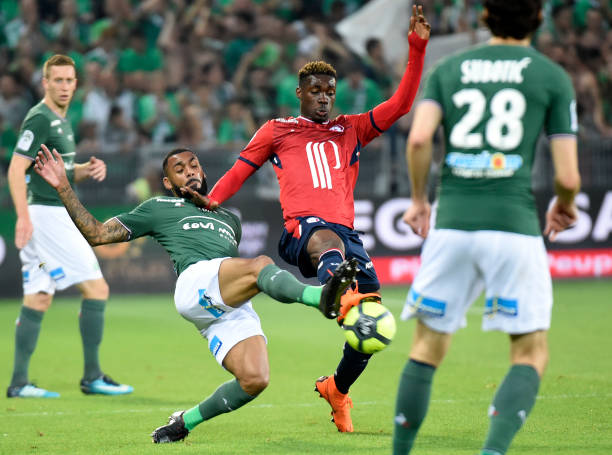 Bissouma can add numbers to the backline and has a tall frame, making him effective in defending set-pieces. On the other hand, he is not too bad over a dead ball himself. At just 21, he has immense potential and will be an exciting prospect for the Brighton fans next season.
Hughton used Dale Stephens and Davy Propper in front of his backline, in the middle of a 4-4-2 system. Both players showed great concentration and consistency, to keep the club in the top flight for another season. However, probably it is time for Brighton to start thinking about collecting points regularly and will need players like Bissouma to make a difference in important games. The youngster adds tenacity to the side and can frustrate even the best stars in the league. He has already gathered loads of experience and will certainly push both Propper and Stephens for a place in the first team.
Read More: Brighton In The Hunt To Sign Talented Fullback Also On Manchester United Radar: One For The Future?
Bissouma is potentially a club record signing for the Seagulls and will have the pressure to impress from his first outing. However, the Mali international has never shied away from a challenge and could easily be a standout player for Brighton next season. At least, he has the potential to do so.