Tottenham Hotspur ended yet another year without progressing from their 'nearly men' tag under Mauricio Pochettino but the amount of consistency they have shown in the top flight in the last couple of seasons cannot be unnoticed.
The Argentine manager may need a few additions to his squad to start winning silverware but it is also important for him to make sure that none of his star players are lured to look elsewhere for success this summer. One such player, who has now pledged his future to the club for the long term is Harry Kane.
The English international will head the English side in Russia for the World Cup, wearing the captain's armband and a lot of his country's hopes definitely rest on his goal scoring feet. He has been in tremendous form for the London outfit, scoring 41 goals last season, after a couple of seasons of similar figures. He amassed 56 goals in the last calendar year, the most by any footballer.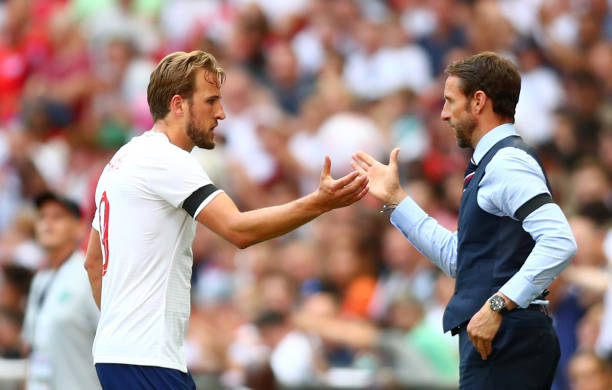 He is still 24 and will only get better and is now the most valuable footballer in Europe. So Tottenham Hotspur have certainly pulled off a master-stroke, by tying him down to the club on a new six-year deal. Kane is now in contract with Spurs till 2024 and his new wages have smashed the ceiling previously set at the club.
His natural zeal to improve on an already impressive career and his constant search to be the no.1 in what he does is exactly what clubs want at the highest level. The former Ridgeway Rovers striker has risen the ladder quite swiftly as one of the best strikers in Europe and has now signed what will be his fourth contract since joining the club back in 2014.
Read More: Tottenham Hotspur Extend The Stay Of Their Defensive Shield For Another Year: Right Move By Pochettino?
It is revealed that he will now earn up to £200,000-a-week plus bonuses, which is deemed as the start of a reconstruction of Daniel Levy's pay structure at the club. But if anyone deserves to break the threshold he has had for the last few years, it is Harry Kane.
He has time and again assured the fans that he is happy at the club and with the new contract, he has settled his long-term future and can turn his attention to the World Cup starting later this month. As for the fans of the club, who will be cheering him on for the Three Lions, each will have a part of them hoping that he comes back after international duties fresh, fit and ready to go.