Zinedine Zidane's stint as a Real Madrid manager will probably go down as one of the best at the club but it Florentino Perez seems to have already moved on and is now looking to improve on a squad that has won three back to back UCL titles.
The Spanish businessman is known for his lavish spending on top talent from Europe and the reputation of the club helps him pull even the best names in the game. And one such player he has set his eyes on now is Neymar Jr.
The Brazilian international turned into a superstar in his four year stay at Camp Nou and is now the heartbeat of his national side ready to fight for the World Cup in Russia. His move to PSG last summer was the biggest talking points of the whole transfer window and the numbers were astronomical.
The 26-year old did everything he could do to justify his price tag, bagging 19 goals and 14 assists in just 20 Ligue 1 appearances, before he picked up a nasty injury that ended his season prematurely. He failed to help his side take strides in Europe and has already been linked with an exit extensively.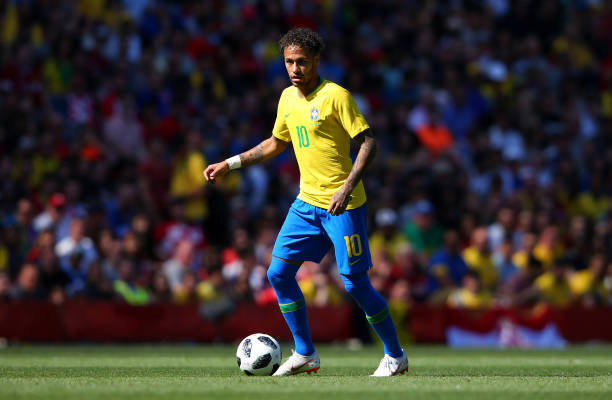 Though PSG now have a new boss in Thomas Tuchel, Neymar continues to be linked with a move to Real Madrid and latest reports from The Sun say that Real Madrid are ready to shell big to bring him back to Spain.
The story claims that Neymar has a release clause of €300m that kicks in on the 1st of September this year, by which time the transfer window will be shut. So Real Madrid are reportedly ready to pay €350m to try and persuade PSG to sell in this window.
While the numbers may seem farfetched, the last transfer windows taught us that it is quite possible and Real Madrid are well capable of producing a masterstroke like that. However, it is to be seen if Neymar Jr is Perez's replacement for Cristiano Ronaldo, who has reportedly decided to quit the club this summer.
Read More: 3 Replacements For Zinedine Zidane At Real Madrid Including This Former Premier League Legend!
Reports in Portugal claim that his decision to leave Real Madrid is 'irreversible' and if he does quit, there are very few players that can replace him, with Neymar probably at the top of that list. Perez might look to temp Ronaldo to stay another season to play alongside the Brazilian ace, which could be an explosive combination but the wages involved will not make it easy on their pockets.
If Ronaldo leaves, he will fetch a great part of the sum needed to land Neymar so this might not be too farfetched a plot from the Real Madrid boss.