Having lost Philippe Coutinho in the January transfer window, Liverpool are a bit short of creative midfielders at the moment. They are set to welcome Naby Ketia for the next campaign but will need another player to replace the creativity the Brazilian talisman took with him to Barcelona. Reports claimed that West Ham United star Manuel Lanzini was on the top of the wish list for Klopp for this summer.
However, it is now understood that the Argentine playmaker is happy with his situation in London and is not interested in a move anytime soon, pushing Liverpool into the transfer market yet again. Their financial windfall from Coutinho's sale will allow them to scout for the best of the midfielders in Europe and here are three players Liverpool should now target for this summer:
Isco (Real Madrid):
The Spanish midfielder is easily one of the best playmakers in the world of football at the moment but he has not been able to cement his place in the first team under Zinedine Zidane and is now extensively linked with an exit this summer. He has a release clause of €700m but could be available for around €100m if Real decide to sell. So surely, Liverpool should be in the race for his signature this summer.
Julian Draxler (PSG):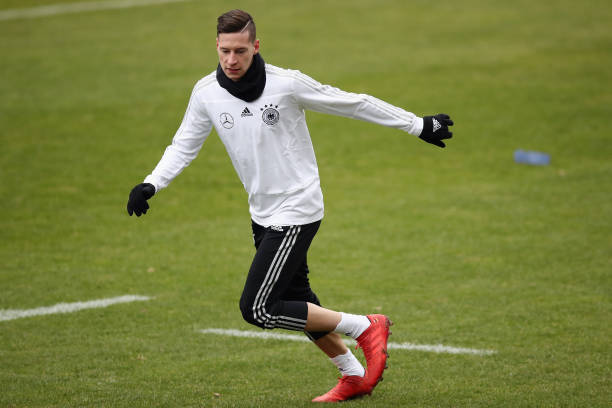 A slightly more attacking option than Isco, Draxler is another player struggling for game time at his current club. He has been used as a part of the midfield in a 4-3-3 system at PSG this season and has been effective but lack of first-team opportunities has seen him linked with an exit recently. Liverpool are reportedly favourites to land him this summer and the fact that he is an actual upgrade on Lanzini makes this deal important for the Reds. He will also cost just around €40m and is a must buy for Klopp.
Dani Ceballos (Real Madrid):
Another midfielder extensively linked with a move to Liverpool is Real Madrid midfielder Ceballos. Having joined the Spanish giants after a remarkable time with the Spanish U21s last year, the youngster was expected to make a huge impact at Bernabeu but is yet to impress Zinedine Zidane, who is already ready to sell him. Real are planning a squad overhaul at the end of the season and Ceballos is worried about his playing time at the club and is up for grabs. He is reportedly interested in working with Klopp and is definitely a risk worth taking.