As per one of the recent reports by Shields Gazette, Aston Villa are perceived to be in the race to sign Newcastle United's Rolando Aarons in January. Apart from the Villans, Premier League sides Crystal Palace and Huddersfield Town are also in the contemplative stages of prising Aarons out of St. James' Park, and frankly speaking, an exit in the upcoming month is much needed for the winger to resurrect his career for good.
Aarons was one of the finest youngsters a couple of years ago after bursting onto the scene from the youth setup of Bristol City and Newcastle United. He was promoted to the senior side of the Magpies but owing to the recurrence of injuries to him, he failed to derive the most out of his calibre. He recovered from the serious knee injury last month but ever since his return, he has once again found it hard to get opportunities to thrive.
So far this season, he has managed to accumulate merely 50 minutes of Premier League football to his name and at this stroke of hour, it goes without saying that his career is getting stagnated. Aston Villa are currently enjoying a decent season in the English second division, having collected 37 points from 21 games and are placed at the 5th spot in the league table. He is indeed a skilful winger and thus, the apparent interest from the Lions makes perfect sense.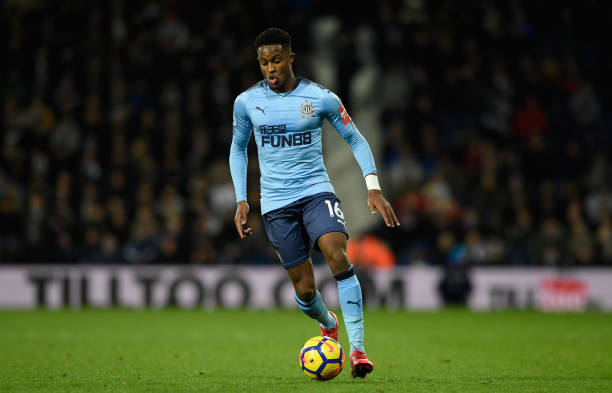 Aarons is a winger who has raw pace in his legs and can blast past the opposition with his pace and exuberance with a notable control on the ball. He picks up the ball in the dangerous areas and when he is on song, it seems quite easy for him to mount pressure on opposition's defence. His crosses and aren't really appealing but one has to give him due credit for the work rate he puts in and the calmness that he showcases.
Bruce does need some additions to his arsenal in January to strengthen their case for promotion to the Premier League and Aarons has the qualities to meet their needs. Although he might have become a bit rusty after spending a considerable amount of time on the sidelines and having received very little opportunities, the 22-year-old might fancy taking a backward step by joining a Championship side to reshape his career for good and the move should help Villa as well.