The transfer pursuit of Anderlecht forward Lukasz Teodorczyk has been quite a thing to watch in these past few months. Though the Belgian side has successfully managed to permanently sign Teodorczyk this summer, a host of Premier League clubs are still showing interest in the services of the Polish attacker, including West Ham United.
Lukasz Teodorczyk might want to seek some new adventures this upcoming winter and it's totally possible that West Ham United might make a move for the 26-year-old.
But will he be a perfect signing for Slaven Bilic's men?
West Ham certainly needs some offensive reinforcements at the moment. Judging by their poor start to the season, it became evident that the Hammers often fail to carve in attacking opportunities for the most part of the game.  Javier Hernandez has been a good signing but in his absence, only Andy Carroll remain as the reliable striker for Slaven Bilic, but then again, he has his own problems of staying fit for long enough.
Though Chicharito has looked good so far, scoring three goals in six appearances for West Ham this season. One would sense that there's a little too much reliance on the shoulders of the Mexican International. So far so good, but once Chicharito starts picking up injuries, it could all go horribly wrong for the London based club.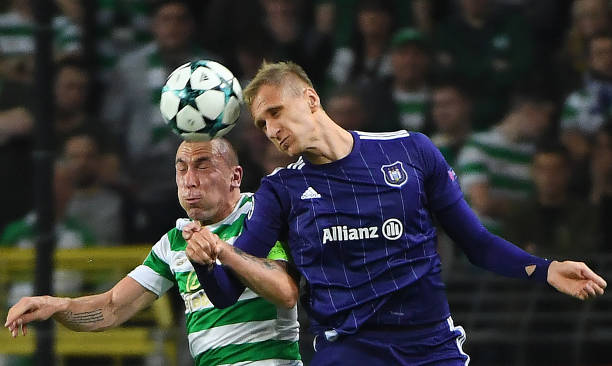 West Ham United definitely needs someone who can be reliable in the striking positions not just as a backup but as a handy starting lineup player as well. And Teodorczyk is one of the few candidates who suit the requirements of the Hammers.
Teodorczyk's credentials as a top striker were reflected in his performance for Anderlecht last season. The Polish striker netted 22 league goals, ultimately helping his side win the league. Moreover, with Andy Carroll not in his prime anymore, West Ham desperately need a target man, who can act as the Plan B for Slaven Bilic. Javier Hernandez is more of an agile striker, who can make run-ins and do clever movements to outwit the opposition defender and definitely far from being a target.
However, as for Lukasz Teodorcyzk, the Pole is just a few centimetres shorter than Andy Carroll but just as much of a target as his English counterpart. Therefore, signing the Anderlecht attacker should be paramount for the Hammers in the coming winter or maybe next summer.