Gustavo Viera is the latest name to come out of the Uruguayan footballing division. The 16-year-old wunderkind, who is courted by a series of top clubs around Europe, including Juventus, Chelsea, Manchester United and Liverpool is apparently a hot prospect in Uruguayan league. Playing for Liverpool(the Uruguayan club based in Montevideo), Viera has managed to promote himself into the first team earlier this year.
Compared to the likes of Luis Suarez and Edinson Cavani, a move to the Premier League might be on the horizon for Gustavo Viera. Here's a SWOT report on the 16-year-old wunderkind from Liverpool FC Montevideo.
Strengths
Gustavo Viera is a physically built forward. Physical prowess is undoubtedly his greatest asset as a footballer. It's quite astonishing to see a 16-year-old outmuscling his superiors in the Uruguayan top division, which is why he is expected thrive under the physical nature of the Premier League.
Liverpool FC sporting director Gonzalo Mattos already thinks that a move to Europe will come in a short notice for this exciting attacker. Mattos believes the youngster's physicality means he would be well suited to the English game.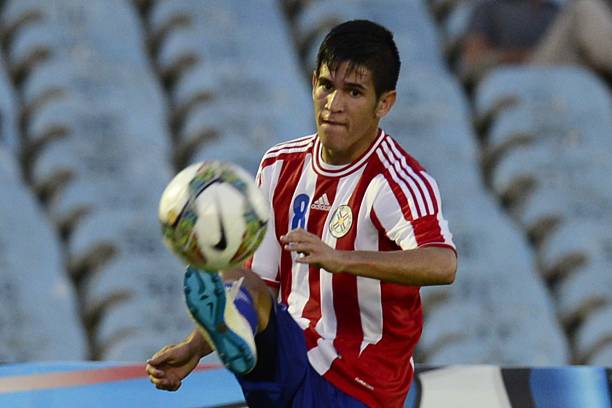 Viera has the ability to play at the top level at such a young age, which only bodes well for the likes of Chelsea and Liverpool. He has the speed and aggression that others, of his age, simply do not have. Gustavo is a fearless attacker, who is never afraid to commit himself in aerial duels inside the box or anywhere in the field.
Weaknesses
Lack of goals is a huge issue for this exceptionally talented attacker. Despite making his breakthrough with the Liverpool first team in January this year, the 16-year-old is yet to score a single goal for the first team, which can be highly worrying. While he has also scored only two goals in 15 matches playing for Uruguay U-17 side.
In addition to his lack of goals, Gustavo Viera also needs to improve his tactical nous and adaptability in the final third. His understanding of the game is not perfect just yet and a better knowledge of different systems could take his overall attributes to a higher stratum.
Opportunities
Gustavo Vieira has a great chance to make it to the big time. Slowly but surely, Premier League are starting to embrace the youthful exuberance with the likes of Dominic Solanke, Dominic-Calvert Lewin and even Gabriel Jesus making their mark in the top flight football. Considering the talent he possesses, Gustavo has a very good chance of making a breakthrough into the first team of any PL club.
Threats
It's hard to imagine a 16-year-old being ready to embrace the rigours of the European football just yet. Over the years, many South American have tried but failed to properly get used to the more demanding nature of European football. Therefore, clubs should instead, wait out a few more years before going all out to sign the highly rated attacker from Montevideo.