Slowly but surely, Arsenal are preparing for life without Alexis Sanchez. The Chilean superstar has already declared himself to be unsettled at the club and is looking to leave the Emirates as soon as possible. The Gunners are looking for possible replacements for the 28-year-old and while there are many alternatives available in the market, Bayer Leverkusen's Julian Brandt probably makes the most sense at the moment.
The Bayer Leverkusen wonderkid, who has been impressive in the top flight for the past couple of seasons is attracting a lot of attention but the factory club from Germany seems adamant to keep hold of their starlet.
Julian Brandt was highly linked with a move to Bayern this summer but a move could never really materialize between the player and the club. While the player continues to perform well in the German top flight, Bayern Munich will once again try to lure him to Allianz Arena next summer. Therefore, Arsenal needs to pounce on the services of the 21-year-old talent as soon as possible.
Born in Bremen, Julian Brandt is regarded as one of the most promising upcoming talents for Germany – if not the best. Unlike some talents of his age, Brandt has been performing in the Bundesliga for the past couple of years now.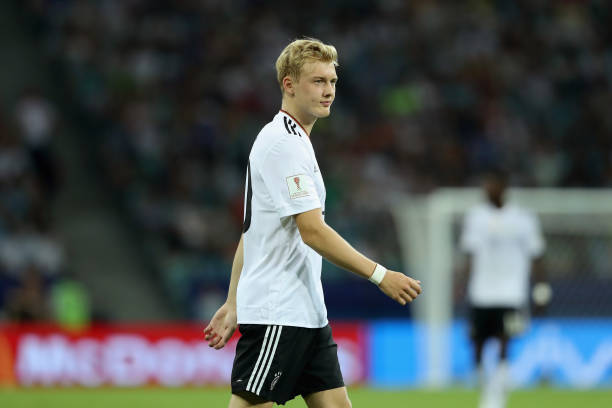 He may not be an outright replacement for Alexis Sanchez as he lacks the Chilean's physical prowess and directness but he can sure provide to be a solution for Arsenal's offensive problems.
Blessed with exceptional dribbling skill and close control, Brandt is a composed figure in the attack. Following the departure of Son-Heung Min, the 21-year-old has embraced the role of a left-winger, often being regarded as a valuable asset to Leverkusen's first team.
Brandt is capable of making an instant impact, whenever necessary thanks to his speed and technique which allows him to whiz past opposing defenders. He is also a versatile attacker as well, having the necessary traits to thrive anywhere in the attacking zones.
And while he may not possess the same physical prowess as Alexis Sanchez, Julian Brandt is fairly competent to shrug off challenges and his tall figure lends him an advantage in aerial duels as well. Furthermore, at the age of just 21, Brandt can prove to be a future prospect for the club.
All things considered, Julian Brandt can actually be quite a replacement for their departing Chilean International. Brandt may not be available in January but he will probably be available next summer.