Premier League clubs Arsenal and Manchester City are lining up bids for 17-year-old French sensation Lenny Pintor. The youngster has raised quite a lot of eyebrows in the FIFA Under 17 World in India and according to RMC, Arsenal, Manchester City and even, Chelsea are keeping a close eye on the talented winger from France.
Lenny Pintor only signed his first ever professional contract a few months ago with French second division club Brest but is yet to make an appearance for the club. Although it may be far too early for the 17-year-old to make the next step in his career, considering the fact that he is yet to play a professional game, Pintor is surely one of France's hot up and coming talents.
Here is a detailed SWOT report about the Brest wonderkid courted by several PL giants.
Strengths
Dribbling is the key weapon for Lenny Pintor. Back in France, he is compared to Barcelona's £135million winger Ousmane Dembele. As you would from anyone who is compared to the Barcelona whizkid, Pintor is sharp and quick on the ball. He relies heavily on his pace and trickery to get past opposing defenders, sometimes, however, he also likes to drop his shoulders to destabilize the defenders, in order to get past them.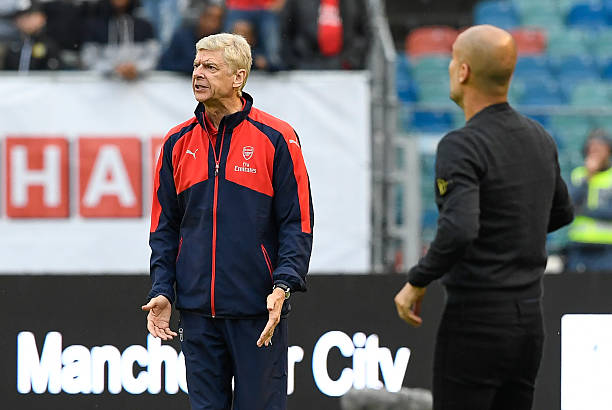 Pintor's dribbling skills are on a different level when compared to his fellow teammates of his age. However, he also has a key eye for goal. In the game against Spain's U-17 in the World Cup, Pintor was seen using a feint to completely bamboozle a Spanish defender and then producing a clinical finish to the far-post, which suggests that he definitely has a key eye for goal.
Weaknesses
Lack of physicality and control over his body is a significant weakness for any player and that is clearly visible in the playing style of Lenny Pintor. He relies far too much on his pace and trickery, which eludes him to use his body or power to good effect. Pintor definitely needs to work on his stamina and physical prowess if he is to thrive in the athletic nature of the Premier League.
Opportunity
The youngster is not expected to have many opportunities in England at the moment. Despite top clubs showing great interest in the services of the 17-year-old winger, Pintor hardly has any exposure in the top flight, which is sure to affect his overall game.
He will most likely follow the footsteps of Kylian Mbappa and stay in France for a few years before trying his luck in foreign lands.
Threats
Lack of experience is the by far the biggest threat in signing Lenny Pintor. His sole credentials are based on only a few games at the International youth level, meaning there are still a lot of grounds to clear before we can make a proper judgment on the 17-year-old.