Everton are reportedly eyeing a move for ex Burnley star Danny Ings during the January transfer window. Having been troubled by injuries in his Liverpool career so far, he still works hard to find a place in the team. Given that Ings has featured only once for the senior team this season, a possible loan move could help get back his sharpness and match fitness.
The Englishman made his mark in the 2014-15 season in Burnley colours scoring 11 goals and bagging 4 assists. He is known for his pace and movement off the ball, having the ability to run behind defenders and stretch the opposition. Ings is just the kind of player any crafty midfielder would want ahead of him.
Defensively too, his work rate helps the team to hunt down opposition defenders whenever the team loses possession. The striker also possesses a lethal right foot, which can shoot from distance with immaculate power.
A move to Everton would most certainly help both parties. While Danny Ings has the opportunity to get minutes under his belt, Everton, on the other hand, could aid well from a good centre-forward. It certainly is something they have been missing dearly since the departure of Romelu Lukaku. Danny Ings could be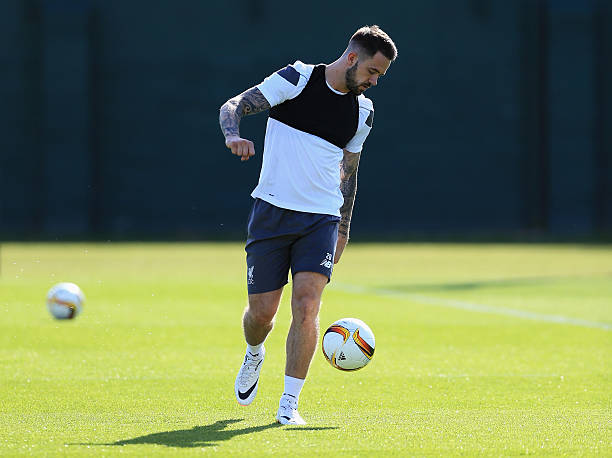 Danny Ings could be tailor-made for the Everton game. He is a player who not only provides good movement but also holds up play and creates scoring opportunities for his colleagues. Ings is also extremely ambitious about his chances of making the England squad for the World Cup. A good run in the latter half of the season could just increase his prospects and put him in contention for one of the places in the Lions' squad.
The move could possibly go through because of the fact that Liverpool have enough firepower in front of goal at the moment. It is highly unlikely that the Klopp would utilise the services of Ings come January because of his absence for almost a year. Ings is still young and full of potential.
A loan deal could be ideal at this juncture and all 3 parties would benefit from this. Everton, who are in desperate need of a striker who can convert chances and provide them with goals, would be thrilled by the prospect of landing Ings in January. Klopp has always been pragmatic in dealing with serious injuries to players. This situation would be no different. The possibility of giving Danny Ings the chance to get back his form without having to play with the Under-23 side could excite Jurgen Klopp.
Do you think the move could go through despite the cross-city rivalries?