Christiano Ronaldo has stated and approved the interest to sign Manchester United's budding talent Marcus Rashford. Real Madrid are also behind Kane and are willing to move mountains to sign him.
It was clearly said by Tottenham boss Pochettino that Harry Kane belongs to the White of London and that they don't want to let him go. Also to mention, he wants to win trophies at Spurs. Kane apparently was emotionally attached to the Totti scene at Roma and Pochettino could relate. So it now looks like they have turned their attention to the Manchester United talent.
Marcus Rashford has been in sublime form this season, being involved directly in goal eight times in 12 appearances and has scored on five occasions, assisting three times. He hasn't been a sure starter every game with Anthony Martial too, giving him stiff competition for the left wing position.
He has understood his role and is maturing quickly without any show of ego. He grabs the opportunity with both hands almost every time he steps onto the field.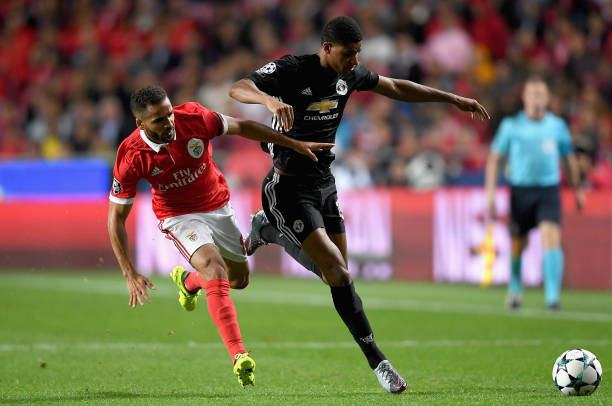 Rashford is a Red Devil to the core as he joined the setup from the age of seven. It took him no time to take centre stage, the reason being his instant impact for United at the mere age of 18. On his debut in Europa league, he scored a brace. He was handed a start against Arsenal, where he was the hero again, scoring two and assisting once.
He is the youngest player to ever score in the Manchester derby and the third youngest United player to score in the Premier League. This way, he became the darling of Old Trafford who would save his team with his individual performances besides doing his school homework almost every week. He joined the England team as a result of the Manchester United glitter. He has appeared 13 times and got on the scoresheet twice.
Rashford is full of pace, loves to cut in and shoot, can surprise and embarrass defenders with his change of direction. He is good with both feet which adds to his all-around abilities. For his age, he is excellent at finishing, full of composure and accuracy. He loves playing quick passes and has a great understanding with his full backs.
Real Madrid would love to have him as their voice, at least Ronaldo desires so. He would be a great addition as he is just a kid and could develop into something destructive as he grows up. However, when compared to Harry Kane, he still has a long way to get in terms of quality, hold up play, strength, aerial abilities and finishing. So do you think Real should go for Rashford over Kane?