Craig Shakespeare paid the ultimate price after Leicester City made the worst possible start to the 2017-18 season. With just one win in eight matches, the Foxes currently stand 18th in the Premier League table, only three points ahead of bottom place Crystal Palace. They are threatened by relegation and are already two points behind the safety zone.
Their last win in the league came exactly two months back on the 19th of August when they beat Brighton and Hove Albion 2-0 at home. The Foxes have had to endure a tough run since then and are winless in the league. Their latest 1-1 draw against West Bromwich Albion saw the hammer finally fall on Craig Shakespeare.
Shakespeare, who took charge of the club last season after title-winning manager Claudio Ranieri was sacked unceremoniously in February, led the foxes to a twelfth place finish last season. He oversaw the arrival of a bunch of new players to the club including exciting talent like Kelechi Iheanacho.
However, he was unable to turn the game for the foxes on the field and left the club struggling at 18th place in the table. With Shakespeare gone, the next obvious question will be who is going to replace him at the helm? Here is a look at a few of the possible choices: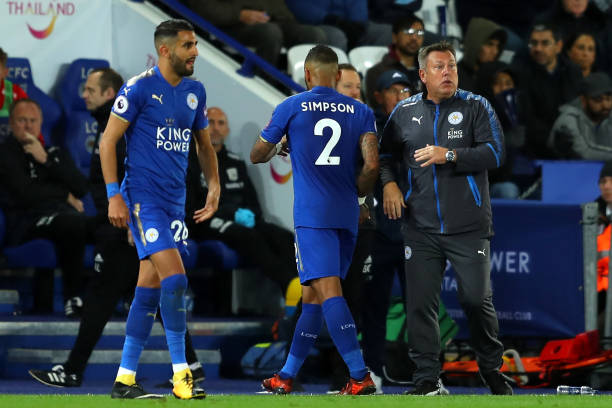 Sam Allardyce: 4/1
Big Sam is considered to be the favourite to take over the hot seat. With his experience of the league and the ability to make his team overreach, he will be a good choice should Big Sam accept a possible offer. Although latest reports might suggest he has ruled himself out of the running.
Chris Coleman: 5/1
The ex-national team manager of Wales Football is seen as the second favourite and after recently quitting the national team job, he might be interested in taking over at a club for the time being. With Big Sam ruling himself out, it automatically makes him the favourite to take over at Leicester.
Sean Dyche: 5/1
An official approach is being considered for the Burnley manager but Leicester bosses will have to fork out a hefty £2.5 m to snap up Dyche.
Carlo Ancelotti: 9/1
An audacious bid to bring in the Italian manager is not being disregarded but Leicester will be looking elsewhere before turning to bring in the big Italian.
Michael Appleton: 10/1
Leicester have done it before and might do it again; giving the role of a manager full time to their caretaker manager. However, it will be done only if they cannot find a suitable replacement.
Thomas Tuchel: 12/1
The highly-rated manager who was at the helm at Borussia Dortmund is also being looked at although the odds of him taking over the Foxes are pretty low.
Alan Pardew: 12/1
The stylish Brit, who is currently out of job, knows English football inside out and might be considered as an option.