When Mikel Merino arrived at the Tyneside, he was a no one at the St James Park but after three months, he has emerged as one of the fan favourites. The 21-year-old has been brought to fame by Rafa Benitez who has the knack to pick unknown players from unknown destinations and then turning them into superstars.
Merino hardly played at Borussia Dortmund and Benitez took a gamble by inviting him to accept the challenge in England which seemed to have paid off so far. The 21-year-old has been a hit since the first day and his impressive displays at the centre of the pitch have earned him rave reviews so far.
Jonjo Shelvey's brief absence paved the way for him and the player has made a good use of this opportunity to cement a place in the Newcastle midfield. Benitez has preferred him over the former Liverpool midfielder, which speaks volumes about his quality on the pitch.
At Dortmund, he had been mostly used in the backline by former manager Thomas Tuchel which isn't his forte. The player has made a timely transition in his career, otherwise, he would have been forced to play out of position at Signal Iduna Park.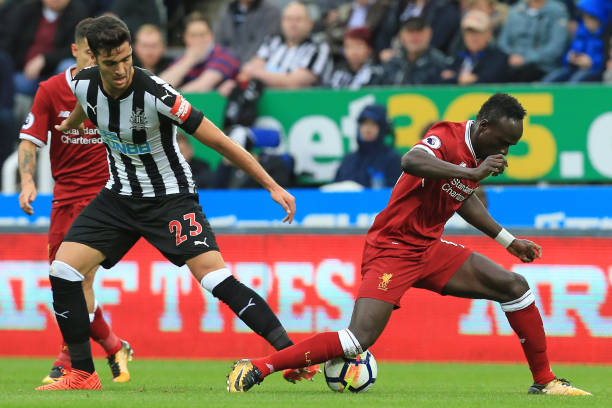 Merino has hit the ground hard with his quality vision and effective work rate. The 21-year-old has been stationed mostly in the holding midfield position and has done his duty to perfection. He brings his physicality to the game and with a height of 6'2, he already seized the opportunity to withstand the rugged nature of the Premier League.
Merino likes to sit deep and can initiate a game from that role. He has been often compared to Shelvey but in a way, he is much more disciplined than the midfielder. The Magpies hierarchy is bowled over after seeing the player's performance and there have been talks regarding a permanent deal for the player who is turning heads with his scintillating performances.
The Spanish U-21 i9nternational is currently on loan at the St James Park and Benitez would love to have the player at the club on a permanent basis. But this is only the primary phase of the season and Merino needs to be in control throughout the season to put Newcastle in the driver's seat.
Benitez can also try Merino in a more advanced role as the player thrived in the no. 10 role while playing for Osasuna and Spain U-21 side. So is he one of the best signings this summer?