Two of England's most successful teams lock horns as Liverpool entertain Manchester United at Anfield this Saturday. Liverpool come into this fixture on the back of some nervy results with just 1one win in the last five. On the other hand, the Red Devils are off to an exhilarating start to their campaign having scored 4 goals in each of their last 5 games and staying unbeaten in the league.
The momentum, as one would expect, in quite clearly on Manchester United's side. But this is a sort of game that is decided on that particular day. We take a look at 3 key battles that could decide the result of the game.
Mohamed Salah vs Ashley Young
This could turn out to be a battle that might just decide Liverpool's fate in front of goal. Salah has made a bright start to his Liverpool career with 5 goals and 1 assist already. Ashley Young needs to be wary of the Egyptian's pace both on and off the ball.
If Salah can find space with ease on the right flank and leave Ashley Young isolated at the back, Liverpool could merit hugely from it. Salah comes into this game in high spirits and confidence after leading his nation to World Cup qualification with 2 vital goals against Congo. Can the talisman lead his team to glory once again?
Romelu Lukaku vs Dejan Lovren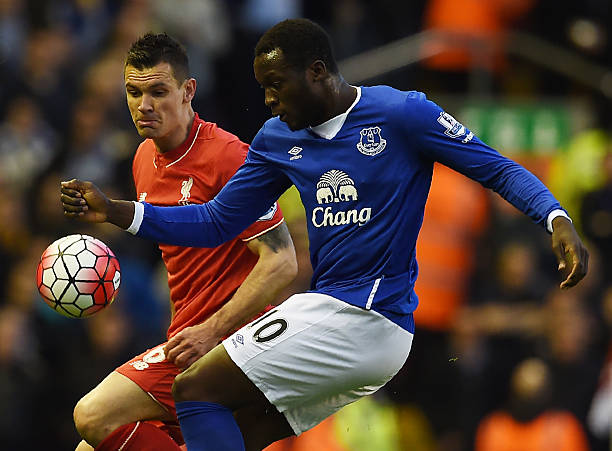 Out of sorts, the Liverpool's defence have a humungous task in stopping the league's leading goal scorer Romelu Lukaku. Much to everyone's surprise, Liverpool have conceded just 2 in the last 5 games that Lukaku has played against them in Everton colours.
But given Liverpool's frailties at the back and the uncertainty among the players, the Belgian powerhouse would be licking his lips on this fixture. Lukaku's ammunition has been deadly this season with a mammoth 16 goals for both club and country. Dejan Lovren, who has been less than impressive, will have their hands filled in stopping the goal machine.
Jurgen Klopp vs Jose Mourinho
At the end of it all, it is the players who have to go out and do the job for their manager and the team. But this is probably going to be the biggest battle on Saturday. Jurgen Klopp holds the better record of the two when their sides have met. Having rivalled each other 7 times, the German manager has won 3 to Mourinho's 1.
Mourinho will be keen to better that record. The Portuguese mastermind, renown for his tactical brilliance, is sure to come up with a plan to add to the Red's woes. In his last visit to Anfield, Mourinho deployed a team that sat back and frustrated the men in red. Whether he will come up with the same approach is a question that Jurgen Klopp needs to decode if he wants all the 3 points to stay at Anfield.
Will Jurgen Klopp's heavy metal soar through, or will Jose Mourinho outclass the "Normal One"?