Liverpool ended up paying an amount of €8.30m for Danny Ings as a tribunal fee after he was out of contract at Burnley in July 2015. Ings has had a frustrating time at the Anfield and has been sidelined for the majority of the time with Liverpool, with two big injuries one of which was an anterior cruciate ligament injury in his left knee, and made just six appearances for the Merseyside club so far after his move.
With Liverpool having quite a lot of striking options, he is way down the pecking order. The injuries have surely hindered his progress but even if he is fully fit, it is quite unlikely that he will feature again for the Reds in the Premier League (atleast this season).
According to reports from earlier this month, Leeds United are set to make an offer in January for Danny Ings. With first team minutes hard to come by, for the 25-year-old, a move to the Championship could perhaps rejuvenate his career. If he manages to get his old form going again, he could help Leeds to a potential promotion. He managed an outstanding 21 goals in 40 appearances for Burnley, the last time he played for them in the Championship and helped the Clarets to promotion in the 2013/14 season.
Liverpool already have a lot of options for the striker's role with Roberto Firmino, Daniel Sturridge, Dominic Solanke,  and Divock Origi(loan) already there. With these many attacking alternatives, they can surely make do without someone like Danny Ings who has had two injury-ravaged seasons.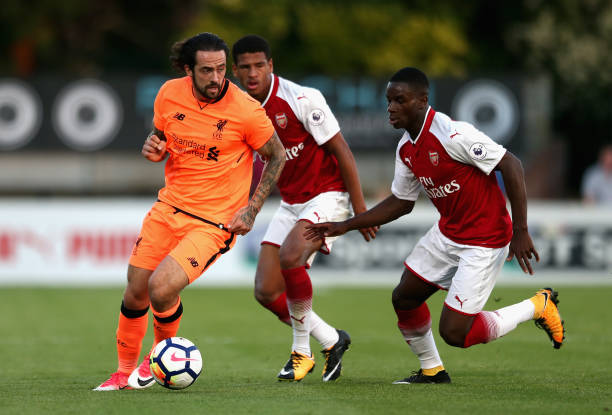 The next few months are make-or-break for Ings and it's surely leaning a little towards the latter for now and even if he manages first-team appearances, he is likely to be utilized for the relatively less competitive games.
Even for the player himself, a transfer to a relatively lesser competitive competition like the Championship could help him gradually regain his confidence. Leeds fans would be hoping that he could rediscover his goal-scoring form after a potential move to their club in January.
Ings' resilience and fighting spirit are to be appreciated but at just 25 years of age, Ings still has his whole career ahead of him. Someone like Ings would like to play as many first-team matches as he can at this age and that is hardly possible at Liverpool, but at Leeds United, he might even feature regularly.
Now it has emerged that Rafa Benitez's Newcastle United are also expressing interest in the star and if Klopp wants Ings to learn from the top flight, the St James' is not such a bad options either.
At Liverpool, he would probably be wasting his time since he is unlikely to reclaim a first-team role anytime soon.It remains to be seen whether Danny Ings opts for a move or remains at the Anfield to fight for a first-team spot.