Roberto Firmino had a rather underwhelming start to his Liverpool career in his first season after a £29m move from Hoffenheim as the striker slowly attempted to acclimatize to the rigours of the Premier League. He failed to have the desired impact under then Liverpool manager Brendan Rodgers in his first season.
Fast-forward a couple of years, the 26-year-old is now an integral part of the team and is perhaps the first choice striker, with Klopp deploying three players at the front. The Brazilian has become a key member of the club and a lot of credit for his rejuvenation goes to Jurgen Klopp whose arrival has helped to regain his confidence and rebuild his image at Liverpool after the initial criticism.
Firmino's confidence is quite apparent from his work-rate, awareness, guile and passing. Klopp has been able to get the best out of him and has been able to utilize his strengths to the fullest.
Firmino is set to be offered a new contract and deservedly so. His current contract ends in 2020 and for Liverpool to tie him down to an improved contract, is a really good move for the club. Liverpool can then have the opportunity to build the squad around an extremely good attacker and a relatively young player.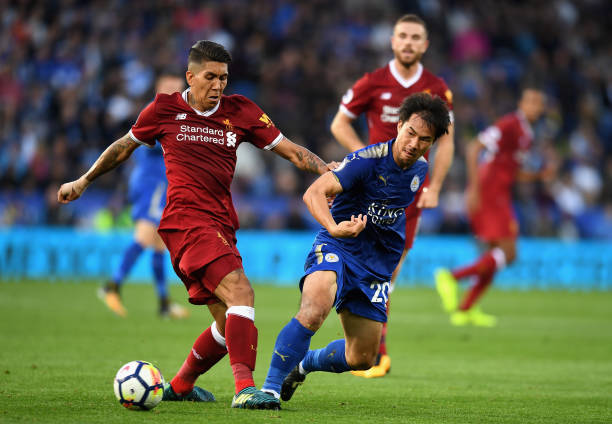 The stats themselves don't tell the whole story and would only give you myopic view of the whole situation. The Brazilian striker only has 23 goals in 73 games which is relatively underwhelming for a striker of his talent. The criticism meted out to Firmino is quite unjustified since he brings to the table much more than just goals and assists and has qualities not many other strikers possess.
With his quick-thinking and one-touch passes, he has the ability to make any attack more potent. His quick-exchange of passes and a telepathic understanding with his teammates has troubled a lot of teams this season.
His link-up play with the likes of Sadio Mane and Mohammed Salah makes Liverpool a nightmare for the defenders to deal with.Firmino already has 2 goals and 2 assists to his name this season but needs to chip-in with vital goals on a consistent basis. It is quite apparent from the way he has grown that given enough time, the goals will come too.
Some fans are quite sceptical about the contract but I think he offers more than enough to be offered a new one. Hopefully, he will come up with a number of goals to make his claim for a new contract stronger and give the doubtful fans something more tangible to measure him up to.