Liverpool are maintaining a steady view on the development of 17-year-old defender Perr Schurrs. The Dutchman was called up for a trial with the club earlier this year, and the club is reportedly happy with his progression.
Perr Schuurs currently, plays for second-tier Dutch outfit Fortuna Sittard. At the tender of 17, Perr Schuurs is actually the captain of the young Fortuna Sittard squad, who are currently the second placed team in the Dutch Jupiler League and given they continue their good form intact throughout the season, the club could easily get promoted to the Eredivisie next season.
Schuurs forms a vital part of Fortuna's four-man defensive backline. Alongside centre back Wessel Dammers, Schuurs has managed to form a formidable defensive pairing, which has conceded just ten goals this season, fourth best in the league.
Blessed with astonishing technical qualities, Perr Schuurs can act as the perfect interior centre back. Good on the ball, as you would expect from most of the Dutch defenders, the 17-year-old can play exotic long passes from his own half, which can easily carve through any defence.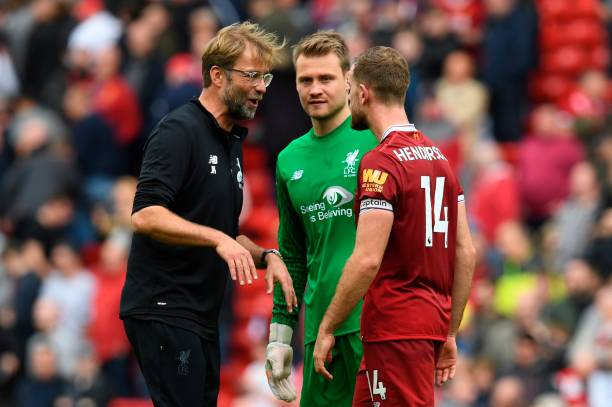 In addition, the youngster also has strong feet and is very good at making well-timed tackles. What he lacks in physicality and pace, he makes up for it with his intelligence and timing of his tackles.
Considering how much Liverpool have struggled defensively, they seem to be in dire need of an interior centre-back, who can not only defend well but also help out in their build-up game. The Reds look destined to sign Southampton superstar Virgil Van Dijk in January, but signing Perr Schuurs along with Van Dijk could be a game-changing decision by the board.
Most of the Liverpool centre-backs, including Ragnar Klavan and Dejan Lovren, hasn't looked all too convincing this season, and while Van-Dijk can, undoubtedly, form a formidable defensive partnership with Joel Matip, Per Schuurs will remain as an exciting alternative for Jurgen Klopp.
The young defender has already featured for the Dutch U19, thrice, and his blistering performances in the Dutch second division is enough to clarify as to why he's such a highly rated defender.
Make no mistake, head coach Jurgen Klopp will be fascinated by the qualities of Perr Schuurs. The Dutchman definitely has the potential to turn into one of the best defenders in the Premier League'and Liverpool will want to make sure that they get their hands on this exciting youngster next summer.