Liverpool are monitoring the progress of Geoffrey Kondogbia at Valencia. The highly-rated French midfielder is back to his best, following a dire stint at Inter Milan. Currently, on a season-long loan to Valencia, Kondogbia is highly expected to leave the San Siro next summer.
However, despite shining in the Spanish top-flight, Valencia could be reluctant to permanently sign the French midfielder next summer. And should they miss the opportunity to sign Kondogbia, Liverpool are likely to lure the midfielder to Anfield next summer. But what will it possibly mean for the Reds?
In a Valencia team that has been quite impressive in the attacking department this season, Kondogbia has been an important part of their midfield. The 24-year-old has been a strong physical presence in the central midfield for Valencia this season, whilst partnering alongside a more creative midfielder in the shape of Dani Parejo.
Looking at his usual characteristics as a footballer, Kondogbia can prove to be a like for like replacement for Emre Can, who is likely to depart from Anfield next summer. Like Can, Kondogbia can use his physicality to screen the defensive backline and he is pretty good at that too.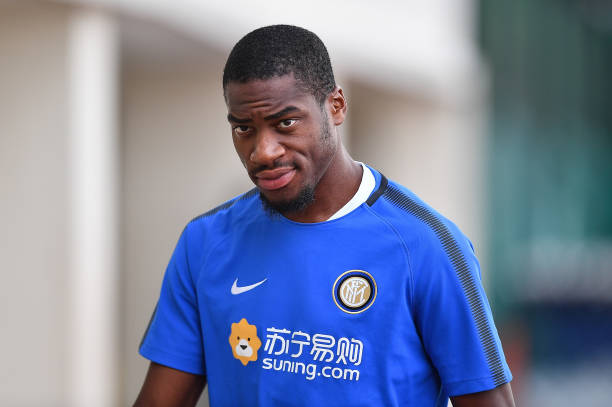 Emre Can has been an important figure for Liverpool in a holding midfield role, with his tendency to mop up loose balls, make tactical fouls, strong challenges to hinder the opposition's progress in their own half. Kondogbia does all that to a very high standard.
Quite astonishingly, Geoffrey Kondogbia has almost identical statistics to Emre Can this season. With five defensive actions per game, the Valencia midfielder outperforms the German international in terms of defensive duties but fails to provide the attacking essence as much as Can, with just 1 key pass in five league outings.
But the stats are incredibly close to one another, meaning Kondogbia is indeed a direct replacement for the former Bayern Munich midfielder. With Liverpool already securing the signing of Naby Keita for next season, Kondogbia's arrival will only bolster the Reds' midfield.
However, the French midfielder is known for his terrible off the field behavior. He was massively criticised by Luciano Spalletti for forcing a move to Valencia.
As reported by Football Italia, Spalletti said: "Kondogbia has been very disappointing and his behavior does not reflect the person we know. He is damaging himself with this behavior.
"He wants to go to Valencia on loan and save a bit on his wages, but he wants it too easy… When there is something you don't agree on, you find a middle ground. Considering the money spent on him, it's difficult. – the Italian added.
Therefore, Jurgen Klopp does need to be careful with his off-field actions for an otherwise exceptional midfield talent in Geoffrey Kondogbia!