The rise of Philippe Coutinho as one of the most dangerous attacking players in the Premier League saw the Brazilian become the subject of interest from many clubs around the world. He has played out of his skin for the last few years at Anfield and it is worrying for Liverpool fans to think about the state of the team had he not been there last year and the year before.
The story of Coutinho's rise became relevant in Catalonia when Barcelona lost his compatriot Neymar in the summer to Paris Saint Germain. The French club shocked the world by paying out the Brazilian's release clause, a whopping £198m.
After losing Neymar, Barcelona looked for replacements for the Brazilian attacker. Borussia Dortmund's Ousmane Dembele and Liverpool's Philippe Coutinho emerged as the top targets. While Dembele joined Barcelona for a record €105m initial fee, with add-ons that can possibly take it to €147m, Liverpool closed the door on Barcelona's chase for Coutinho.
Barcelona battled on, but to no avail. Coutinho was cryptic about his state of mind but never came out and publicly denied his interest in joining Barcelona. Such a stance on the player's part prompted the Catalonian club to keep pushing for a deal.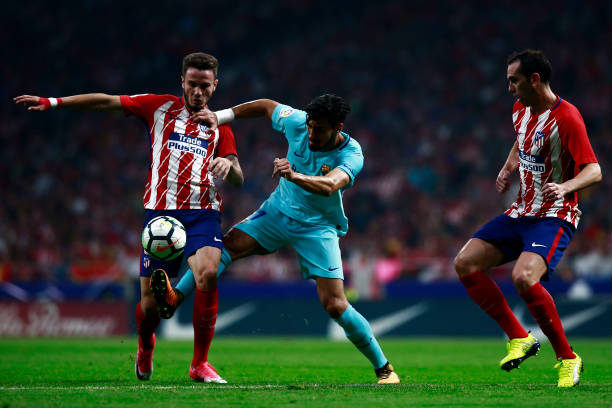 There were reports of Barcelona offering their midfielder Andre Gomes as an added weight to the deal to push it through. However, Liverpool were unmoved.
Had the deal gone through with Gomes moving to the other side, it possibly could have benefited both parties. Coutinho, although currently playing for Liverpool, is yet to come out and quash rumours about his desire to leave, which would only mean that the player himself wants an out if given the chance.
As for Gomes, his career at the Catalonian club has failed spectacularly. Signed after Portugal's impressive win in Euro 2016 from Valencia for £31.50m, the Portuguese has failed to make a mark at Barcelona.
He is yet to nail down a starting spot and is far from becoming a fan favourite. He has had to endure a torrid time at the club and maybe a move to Liverpool would suit him. The English club under Klopp plays more expansive football, something Gomes is suited for rather than Barcelona's intricate passing game, an aspect of football Gomes is yet to master.
As for Coutinho, it is never happy for a club to keep a player who wants to leave. If Liverpool were to get in excess of £100m plus Gomes for their Brazilian, they should take the deal no matter how much they will miss the player's genius on the pitch.
No player is greater than the club, right?