Liverpool have been defensively underwhelming again this season and the ghosts of the past have again and again come back to haunt them. The Reds' chase of Virgil Van Dijk over the summer ended in frustration as Southampton stayed firm on their position. Despite this, they did not shy away and went on with their offensive recruitment.
They have fared well with their attack and if there is one position they might need to depth to other than their defence, is that of an out and out striker. It is quite apparent from some of the games that Liverpool lack clinical finishing, which has hurt them quite a lot and exploiting these opportunities is what could make a lot of difference.
The latest name that has been linked with a move to the Merseyside club is that of RB Leipzig's Timo Werner. The 21-year-old scored an astounding 21 goals in 31 games for the German outfit after a move from VfB Stuttgart and Werner has continued his form this season as well, managing 6 goals already this season in the Bundesliga.
His performances at the International stage have been as good as at the club level, bagging 5 goals in the last 7 appearances for Germany. Several big European clubs will be after the striker after his stellar season and the German club will surely find it hard to hold on to their star.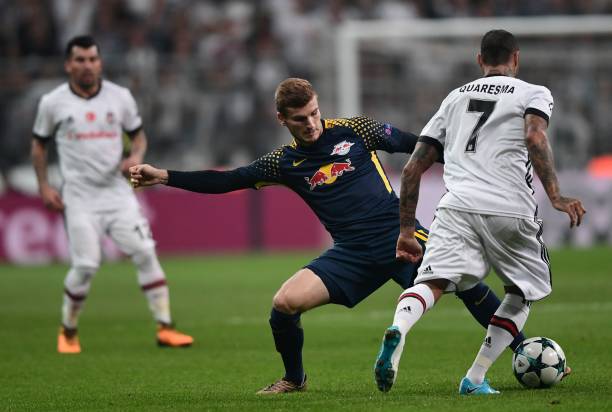 Timo Werner clearly doesn't have the physical attributes that many other top stars do but his natural goal-scoring ability and skills on the ball are what has brought him great success in the recent years. Blessed with decent pace, he has the ability to take on defenders and beat them.
He also has great off-the-ball movement and with an excellent ability to link up and finish off a move. he is one of the deadliest strikers in Europe right now. He can even be deployed with a strike partner as he has been at Leipzig. Werner certainly has all the qualities to excel in the Premier League and at just 21-years of age, the youngster has his whole career ahead of him.
Werner's arrival could help take Liverpool's already brilliant attack to another level. Signing someone like him could help them take those few chances even when the team is not having a particularly good day and that is exactly what the Merseyside club needs, someone who can get them the victory with limited chances.
With no buy-out clause, RB Leipzig will be in control and will command a hefty fee for the German, even more so with Real Madrid and Barcelona circling. Liverpool surely have other areas to prioritize but a chance might not show up again to sign a player of this quality. Any club acquiring his services will be sorted for years to come.