Antonio Conte's dissatisfaction with the Chelsea board has been no secret. The fact that the Italian wanted to leave the Stamford Bridge despite an impressive first season at the club was all over the news. However, he did end up staying at the club anyway.
Recent reports from the Sunday Times, claim that they know the reason of his stay at Chelsea this season. According to the English newspaper, the Italian didn't force his way out of Chelsea just because of a clause in his contract. The so-called 'claw-back clause' – meant Conte was bound by his contract to pay Chelsea a large sum had he left them.
However, Conte's disapproval with the Chelsea board might eventually force him to leave the club next summer. Sources close to him have made this clear and apparently invited Serie A sides to bid for his services. Conte is under contract at Chelsea until 2019 – with no extension agreed after their title success, despite a pay rise. – the same newspaper claims.
But his departure could cause a series of turmoil for the English club and it's managing panel. Chelsea are known to be a club who have struggled to nail down a proper gaffer who could sustain his place in the club.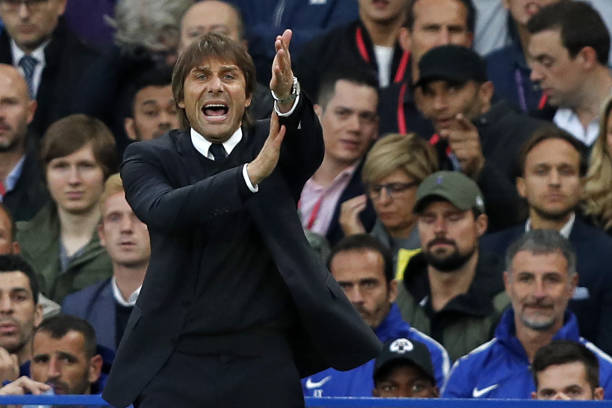 At the start of last season, Conte was looking likely to be the victim of Roman Abramovic's high expectations for his club. However, the former Juventus boss proved doubters strong by lifting the Premier League trophy in his first ever season in England.
Ever since the Italian took over the charge at the Stamford Bridge, the whole team had to settle into his aggressive nature of the play, which requires a lot more athleticism and pace. Therefore, the transition from Conte to whoever comes in could prove to be difficult and it could potentially take some time to even develop, ultimately causing more problems for the London giants.
Besides, the lack of proper alternatives could also be an issue. Carlo Ancelotti and Thomas Tuchel are two of the hottest managing prospects available in the market right now. But Ancelotti is expected to be booked before the end of this season, while Thomas Tuchel is hugely expected to be the replacement Ancelotti at Bayern.
Unfortunately for Chelsea, there is nothing much they can do about Conte extending his contract with the club. The Italian looks pretty keen on leaving the Stamford Bridge but one thing's for certain – the defending champions of England won't have an easy time without the tactical influence of the passionate Italian coach.