As the International break is slowly coming to an end, club football is set to get back underway next week and so does the Champions League. The matchday 3 of the UEFA Champions League, will decide the fate of a lot of clubs.
For Scottish champions Celtic Glasgow, it might be their final chance to actually have hopes of qualifying for the knockout rounds. The Celts were once again drawn in a tough group this year, with Bayern Munich and PSG being the dominant forces in Group B.
However, Brendan Rodgers is actually in a good position right now. Second in the table with three points in two games, if the Scots can somehow salvage a point or even a win against Bayern on matchday 3, they might have a great chance to get through to the next round. But how possible is it for Celtic to get the better of the mighty Bavarians?
Using the term 'mighty' doesn't exactly go well with the Bavarians this season, however. Following a successful campaign last time around, the German champions have been disappointing, to say the least, this season.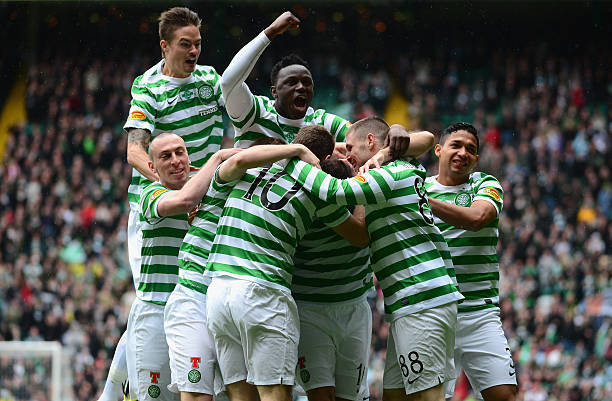 In the Bundesliga, Bayern are trailing league leaders Dortmund by a whopping five points, while they were also unconvincing in their win over Anderlecht, and ultimately got thrashed by PSG 3-0, which led to the sacking of Carlo Ancelotti.
However, the German giants have named Jupp Heynckes, the one and only coach to lead Bayern to a treble in 2013, as their caretaker boss for the rest of the season.
While we still await to see how Bayern perform with the new yet old coach this season, it's still hard to imagine Celtic salvaging a point in the Allianz Arena.
Bayern have dropped points against Mainz, Hertha, Wolfsburg, and Hoffenheim this season and it's worth mentioning that all of them played fearlessly against the mighty Bavarians.
Therefore, Brendan Rodgers needs to build a unified whole, and motivate his players to stick together as a team if they are to prevail against a struggling Bayern side. A little bit of luck is also necessary, but mostly, it's all about work ethic and cohesive gameplay which can lead Celtic to a fairytale win over the German champions next week.
Travelling to the Allianz can never be easy but Celtic have a chance to inflict some early pressure on Bayern's new boss, who will already be under pressure to deliver at the highest stage. It is the Champions League and can write its own story. But can Celtic make their's a fairy tale?