Bayern Munich are reportedly considering to bring in a new goalkeeper this January. The German records are going through a slump at the moment, failing to win in any of their last three encounters, a period which saw Carlo Ancelotti getting sacked as the head coach.
Many fans have blamed goalkeeper Sven Ulreich for their recent drop in form. The former Stuttgart goalkeeper, deputizing Manuel Neuer, who is out with an injury, hasn't been impressive in the last few game. The 29-year-old conceded three goals against PSG, while he slopped an easy free-kick from Maxi Arnold, which cost Bayern some valuable two points in the Bundesliga.
With Manuel Neuer not returning before March 2018 and youth player Christian Fruchtl not yet being ready to taste top-flight football, a new arrival may be necessary for the Bavarians.
According to Mundo Deportivo, Bayern are seemingly interested in Barcelona goalkeeper Marc-Andre Ter Stegen.
Even though Bayern still have quite a lot of depth to cover up their goalkeeping spot with veteran goalkeeper Tom Starke returning from injury, Manuel Neuer's absence has completely exposed them in recent weeks.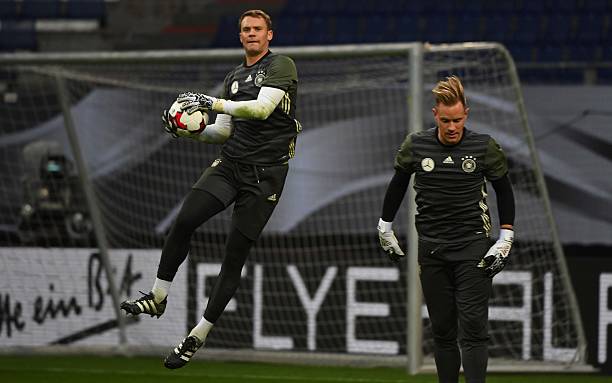 Ter Stegen will be a valuable signing for the Bavarians. As Joachim Loew recently stated in a press-conference, the Barcelona goalkeeper in the next best keeper after Manuel Neuer for the German International. A chance to move back to his homeland, and to join a club like Bayern Munich will, no doubt, be appealing to the 25-year-old.
However, it's very, very unlikely that he will want to move to Bavaria. First and foremost, it's highly impractical to leave Barcelona to Bayern in mid-season. In addition, Ter Stegen will only feature as the main keeper till Neuer's comeback from injury, should he ever decide to join the German champions and with Neuer still having many years left at the peak of his powers, a move to Bayern seems redundant as far Ter Stegen is concerned.
Also not to mention that Marc-Andre Ter Stegen has already established himself as Barcelona's main man between the sticks and is highly suited to the playing style of the Blaugrana. Therefore, Bayern should instead target more realistic players, who can possibly tread on Neuer's shoes in the long term. AC Milan's Gianluigi Donnarumma and Athletic Bilbao's Kepa Arrizabalaga are also named among Bayern's possible targets this January. Both of them are young and cunning goalkeepers, and most importantly, a more realistic buy for the Bavarians.