FIFA has finally revealed their 30-player shortlist for this year's Ballon d'Or. The greatest individual prize in world football for any footballer, this year's nominations also saw new surprise inclusion and many shocking exclusions with the likes of Sergio Aguero, Alexis Sanchez to name a few.
In this article, we will talk about three players who didn't deserve to be included in the Ballon d'Or shortlist this year. But before we get started, we advise you to take a look at the shortlist here.
Sadio Mane – Liverpool FC 
Sadio Mane has been an influential figure for Liverpool last season. In fact, he was the one who helped Liverpool finish fourth and seal Champions League qualifications last season. The Senegalese International scored 13 goals, joint most goals than any other Liverpool player along with Philipe Coutinho. He also chipped in with six assists which became valuable for the Reds later on.
However, one would argue that other Premier League players have also impressed and even acquired similar stats as Sadio Mane last season. Alexis Sanchez is a prime example of that. Therefore, it seemed like a bit of vague decision to exclude Alexis Sanchez from the nominations, therefore, Sadio Mane's inclusion in the list is also doubted.
Kylian Mbappe – AS Monaco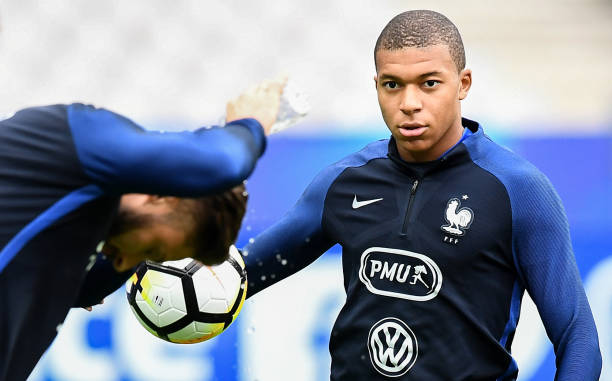 The poster boy of world football at the moment! The 18-year-old wonderkid had been a revelation under Monaco boss Leonardo Jardim. Mbappe scored an impressive 15 goals and provided 11 assists last season, ultimately helping Monaco to lift the Ligue 1 title. Thanks to his blistering performances, he earned himself a move to Paris-Saint Germain this summer. And at his new club, the youngster picked up from where he left off, scoring two goals in four matches.
As satisfying as it seems to have an 18-year old dubbed into the Ballon d'Or nominations, the decision seems a little rushed. While there's no denying the fact that Mbappe has played amazingly well for both club and country, his blistering performances were bettered by a lot of players, including Sergio Aguero, who has been scoring goals for fun since joining the Premier League in 2011.
The Argentinian forward has been vital for Man City's impressive performances in the Premier League and in Europe, and he should have been granted a place in the Ballon d'Or shortlist instead of Kylian Mbappe.
Mats Hummels – FC Bayern Munich
Mats Hummels is definitely the one who deserved the least to be nominated amongst the 30 man shortlist. Despite showing class and composure while playing for Germany, Hummels hasn't exactly been that impressive in the Bundesliga. The former Dortmund captain looked extremely nervous at times in the Bundesliga last season.
Failing to mark speedy forwards and getting completely overwhelmed by high octane oppositions such as TSG Hoffenheim and Bayer Leverkusen, Hummels certainly hasn't been the best defenders in the world last season.
Italian International Georgio Chiellini or Spurs' central defenders in Jan Vertonghen or Toby Alderweireld or even Dani Alves of PSG, are more deserved Ballon d'Or nominees, despite the fact that Mats Hummels was the best FC Bayern defender last season.