According to German football expert, Lee Price, Liverpool could begin talks with RB Leipzig regarding a potential January move for Naby Keita.
The Guinean International penned a deal with Liverpool to join next summer for a fee of 48 million euros, but considering Liverpool's terrible form in recent weeks, the Reds need the services of Naby Keita more than ever. Lee Price claims that Liverpool could sign him in January if Leipzig's hopes of advancing through to the next round in the Champions League fade away.
However gross may it seem, Jurgen Klopp will definitely want the transfer to take shape, following the relentless scrutiny over his post at Liverpool. The Reds have clearly struggled in midfield this season, with players like Jordan Henderson, Giorginio Wijnaldum often lacking the grit to power through the opposition.
Naby Keita's addition will significant strengthen Liverpool in the middle third of the pitch, as well as improve their overall ball retention. Keita also has the offensive prowess, and dribbling skills to pass through the opposition lines at ease. Liverpool clearly lacks a ball carrier in the centre of the park and Naby Keita is one the best ball carriers in Europe at the moment.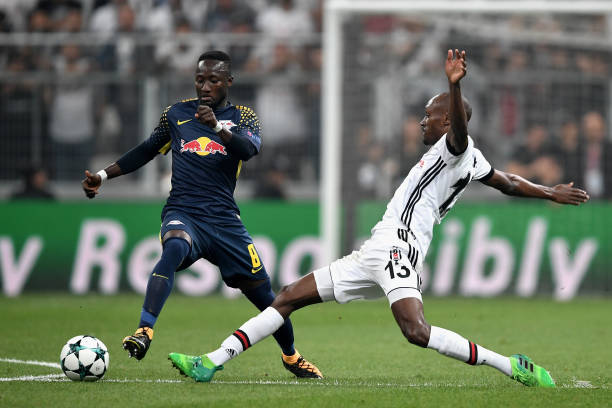 His fluency with the ball, and clever off the ball movement has made him an almost unstoppable figure in the Bundesliga. It's ridiculously difficult to keep tabs on the 22-year-old midfielder, largely thanks to his slick movements and a box full of trickery. He can ease past challenges even in tight spaces, and always has an eye for a key pass.
Leipzig has looked significantly inferior without the presence of Naby Keita in midfield. Die Roten-Bullen usually tend to shift their attacking progress down the wings, when Keita is not on the team, which was evident in the weekend game against Eintracht Frankfurt.
Naby Keita is a central midfielder but he packs the abilities of an attacking midfielder and a winger combined. He's the Jon Snow of Leipzig, the Wolf with Dragon's blood. Keita averaged 2 key passes and an exceptional 7.5 attempted dribbles per game this season, far more than any other Liverpool midfielder. He also takes a decent amount of shots as well, mostly from outside the box, which shows his tenacity from long range.
An early move for Naby Keita will aid Jurgen Klopp and his Liverpool team no end as it will not only fill the missing piece of the puzzle in Liverpool's midfield but also bolster their team right away. Though, it is very unlikely that Leipzig will want to let go their most valuable players in January, considering their awful record without the Guinean. But one can always hope.