Arsenal are under a lot of pressure to perform well in their forthcoming matches to turn their fortunes in the Premier League. They have already lost two of their last four matches, which includes an embarrassing 4-0 thrashing at the hands of their arch-rivals Liverpool at Anfield right before the international break.
The Gunners are looking for redemption and a way to appease their fans, who have high expectations from them since the summer transfer window that saw them bring in two of the finest players in European football in the form of French striker Alexandre Lacazette and Bosnian left-back Sead Kolasinac to revamp their team for the new season.
Though the duo has performed well in whatever chances they have got so far, the North Londoners are wary of their future in the Premier League and are looking to add more reinforcements in order to reshape their lineup.
The man in charge at the Emirates Stadium, Arsene Wenger, has been eyeing the Colombian winger Juan Cuadrado, who is currently plying his trade for the Italian giants Juventus. The 29-year-old has already been unsuccessfully approached once before by the North London club during the last summer transfer window but is on the top of their target list for the upcoming January transfer market.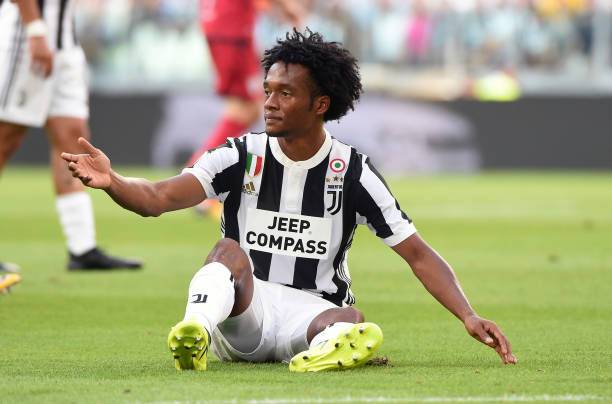 Cuadrado is one of the most highly regarded players in the current scenario in European football and has been instrumental in the last season for the Bianconeri in their triumph in the Italian Serie A. He also played a very crucial role for them on the European stage and helped them to reach the final of the Champions League only to end as last season's runner-up.
The Colombian ace has been known for his fierce pace and darting runs down the wing, providing his teammates with pinpoint passes and crosses to score goals and keep his side in an advantage. He is known for his ability to finish from close as well as long range and is also very dangerous from set-piece situations.
Cuadrado had a short stint at the Premier League club Chelsea before moving to Juventus, which was rather disappointing, to say the least. Arsenal will like to keep that in mind when they look to bid for the Colombian star in the forthcoming transfer window that commences in January 2018.
However, as per his current form, he can be a good addition for the Gunners, but can Wenger finally land him?