The sacking-game has already started in the Premier League as Crystal Palace have shown the door to Frank de Boer as the first managerial casualty this season. The Dutch manager was handed the responsibility at the start of the season following the departure of Sam Allardyce but was not able to hold on to his position.
Under his guidance, the Eagles have failed to muster a single goal in the first four matches and the 1-0 loss against Burnley did the damage for him. Roy Hodgson has been handed the reign to see out the remaining fixtures of the season.
But Boer is unlikely to be the only one as a number of coaches' future is hanging over the thread already. Now let us have a look at three possible names who might face the sack next:
Eddie Howe (Bournemouth)
It's been a fairytale journey for Eddie Howe as the Bournemouth manager since he has taken the charge at the Vitality Stadium. He has brought a massive transition for the Cherries as he has built the club on his own after he got the managerial seat.
From League 2 to the English top tier, it has been quite a formidable safari for him but the latest scenario is speaking something else. Despite spending pretty lavishly the Cherries are yet to win their first game this season.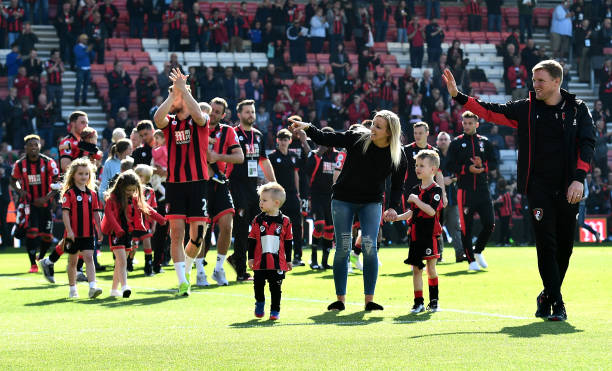 Following their last year's performances, a lot of things of were expected from them but their showings on the pitch haven't been at that level and if it goes on like this, it would be very difficult for them to recover from it. Although, in all honesty, it would be very tough to justify sacking Howe after all that he has done for Bournemouth. However, remember how ruthless Southampton were when they bought in Mauricio Pochettino?
Mark Hughes (Stoke City)
Stoke City upturned their bad start as they are currently unbeaten in their last three matches. They started the proceedings by surprising Arsenal with a narrow 1-0 win at the BET365 Stadium. They went on to continue their impressive run with draws against West Bromwich Albion and Manchester United.
But despite their current position, they have been confined to a particular position in the last few season and this might be the last chance for Hughes to implement his plans with utmost success. If he fails, he is not too far away from the sack either.
Slaven Bilic (West Ham United)
Slaven Bilic has managed to gain temporary solace but his future isn't secured yet. West Ham United's win over Huddersfield Town has bought some time for him and if things won't improve, the Croatian manager might have to find a new club very soon.