The story has been far from good in the Premier League for the Leicester City so far this season, with the former Premier League champions struggling to find their rhythm in the campaign. The Foxes are currently stranded on the 15th place and are looking to get some positive results under their belt in the forthcoming matches.
There is no dearth of talent in the team of Leicester City but they have restrained to show their class so far this season, which has been one of the biggest detriments for them to gain sustainable impetus.
Looking at the present scenario, it is now important for them to step up and take the onus to get some wins in the next few matches so as to turn the fortune around for their side in the current season and prove their worth to their fans. Three such players who need to up their game in the next few rounds are:
Jamie Vardy-
The England international was one of the best players for the Foxes throughout the last few seasons and has been a consistent goal scorer for his side as well. His ominous form was one of the biggest factors for them in their triumphant 2015/16 season in the Premier League.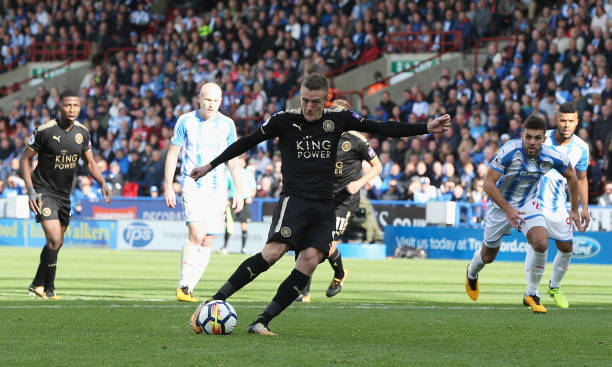 However, he has ceased to be as effective as he was in the aforementioned season and will have to take up the responsibility to get them wins in the next few matches.
Riyad Mahrez-
The Algerian winger was awarded the Player of the Season in the 2015/16  term for his brilliant show in the Premier League, which led them to become the surprise champions of that season.
However, like his teammate Vardy, he has also failed to find his magic touch in the previous as well as this season, which has been detrimental for his side so far. If the Foxes have to find their footing in the season once again, the winger will have to be back at his best and help his team get back to winning ways.
Demarai Gray-
Though the youngster was been used much in the last season, he has come on as a substitute frequently so far this season, which shows his importance to the team. Given his pace and prowess, the English international will have to step up big time and perform as per expectations if his side has to get wins in their forthcoming matches.