Jurgen Klopp has been awfully busy this summer looking for the right players to add to his squad for the next season. He has been looking at some of the finest players in world football for a move this summer but has already completed one of the most exciting signings in recent times at Anfield.
The Reds have announced the signing of Egyptian winger Mohamed Salah, who is expected to start right from the first game next season. He is a genuine match-winner on his day and is bound to improve an already exciting Liverpool attack but will Salah make Liverpool genuine title contenders?
For starters, the former Chelsea man solves an impending problem Liverpool have had in their ranks even under Brendan Rodgers. The Reds lack genuine width and pace in their attack and though Senegalese star Sadio Mane solved it to a certain extent, it was always going to be tough to keep up with the best attacks in the country, with a loophole in the squad.
Klopp's men failed to break down the teams who were stubborn and set-up to defend, dropping points against the likes of Burnley, Watford, Swansea, Sunderland and Hull City in the process.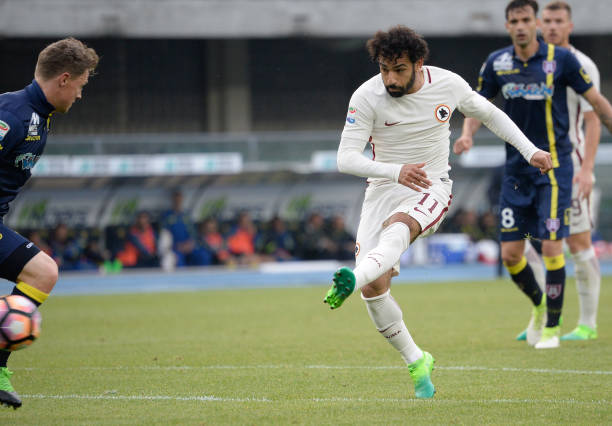 Mane missed a few of those games and could have made a difference but Liverpool needed another player of his calibre to double the effect and have designated Salah to play that role next season.
The former AS Roma star was in excellent form in the previous season and was one of the most productive players in Serie A last campaign. He is sure to improve Liverpool credibility in front of goal but will he make them title contenders?
The answer to the question is a hard fact that many Liverpool fans know, but cannot accept. Klopp has a smart squad at his disposal and is looking to make some intelligent signings before the start of the next season but Salah has only solved one of many problems in the first team.
The lack of a genuine left-back, which has been haunting the side for years now, along with the lack of a holding midfielder in times of pressure, are two other glaring frailties in the squad that need to be addressed.
But the biggest problem that needs to be solved at Anfield is the inconsistency in the centre back area. Joel Matip has been decent but Dejan Lovren is not a player who can win Liverpool the title and if they can add someone like a Virgil van Dijk to their squad, they can are sure to turn into title contenders. However, at the moment, they are still a work-in-progress, as they have been since Klopp took over the club.