Arsenal have failed to qualify for the Champions League for the first time in more than 20 years but that has not stopped Arsene Wenger from scouting for some of the finest talents in world football. The manager has been desperate to add a striker to his lineup for more than one summer now and it finally looks like he has got his wish.
According to reports from a number of trusted sources, the Gunners are just days away from landing French superstar Alexandre Lacazette for the next season. The AS Lyon star was close to a move to Atletico Madrid before the FFP ban hit them hard and it is now understood that he has decided to join his national compatriots Laurent Koscielny, Olivier Giroud and Arsene Wenger this summer.
A product of the academy in Lyon, Lacazette is one of the finest finishers in world football and has been in tremendous form in the League 1 for more than a year now. He has 100 goals in just 203 league appearances for his side, including 37 goals and five assists in all competitions in the previous season.
He is expected to cost Arsenal around £46m, which is a steal in the current transfer market and he might just be the man to lift the club back to its best.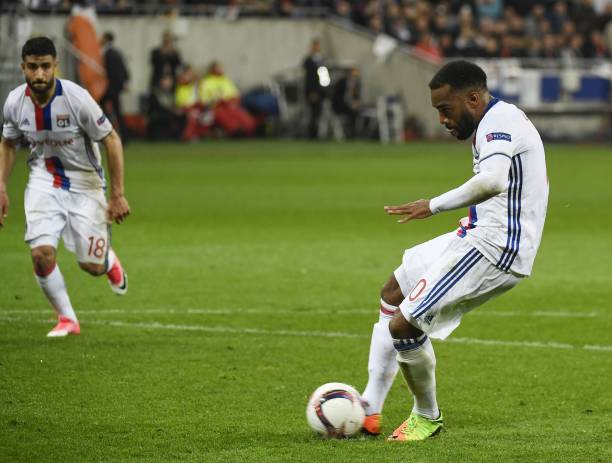 Capable of scoring goals from all ranges and all angles, Lacazette is just the kind of a player Arsenal have missed in recent times. Olivier Giroud is a decent striker and has been productive in the last couple of seasons but he has not been able to help Arsenal at the highest stage and they need a more established star who can help the club erect themselves as European superpowers in years to come.
The Gunners may lose Alexis Sanchez this summer,  making this deal for Lacazette all the more important but if they end up convincing the Chilean to stay, the Gunners might have one of the best attacks in the league for the next season.
At just 26, he is going to stay at the club through his prime as a player and will solve Arsenal's striking problems for years to come. His attributes are also tailor-made for the English game and though he may yet take a few games or even months to adjust himself, Arsenal have just bought the man that can change their fortunes for years to come.