Jurgen Klopp's Liverpool have a tough summer ahead of them as they will have to spend on the right player to build on their progress this season. They still have a decent chance of qualification for the Champions League and Klopp is already looking at star players to add to his squad in the summer.
One name that is doing the rounds around Anfield is AS Roma winger Mohamed Salah. Linked with a move to the Merseyside outfit in the last couple of transfer windows, Salah is a story that just does not fade away.
Reports today suggest that Liverpool will look at Salah if they miss out on their top transfer target Julian Brandt this summer. The German youngster is a superb option for the future but Salah, at the moment, is a more established option for Jurgen Klopp next season.
Having moved on to Rome after a failed couple of seasons in London with Chelsea, Salah is slowly yet again establishing himself as a player to watch out for in Europe. A return of 17 goals and 14 assists makes him one of the most productive wingers in Europe and Klopp is now hoping that he can play second fiddle to Sadio Mane at Anfield.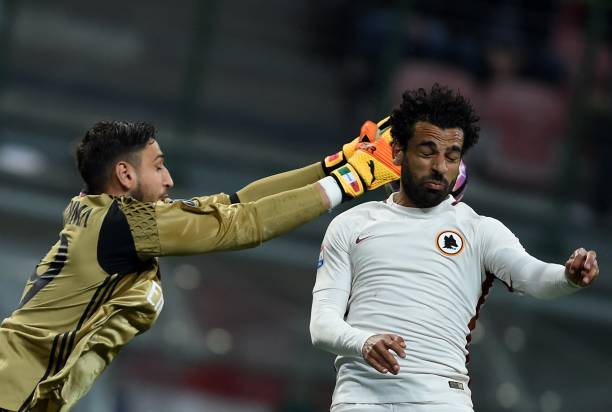 The Reds lack genuine width in their squad and have Mane as the senior winger in the squad. They are sure to spend on a wide man this summer and Salah could be a great option. With exceptional work rate and a decent final ball, Salah has improved from being a raw speed star to a player who can terrorise opposition defenders.
His biggest strength is that he tries to keep things simple. At 24, he already has 52 senior appearances for the Egyptian national side and has gathered experience way beyond his age. He has tasted the challenges of the Premier League in his time at the Stamford Bridge and that could help him settled down well at Liverpool.
He is by no means a European star who will set the field ablaze but is a solution to the impending problems at Anfield. Liverpool failed to break through opponents who like to sit back and defend, far too regularly for Klopp's liking and Salah could be the solution to this problem.
The 24-year old has exceptional pace and is a nightmare for defenders. His dribbling abilities is what Liverpool have missed this season. They do have their issues at the back but Liverpool have looked lethargic for a club with most goals in the English top flight, like in the games against Southampton and Crystal Palace recently.
They need to change things this summer and though it is not sure if Salah is the man, he certainly has all the attributes to make Liverpool that much scarier and is sure to attract more interest as the transfer window come by late this year.
The following two tabs change content below.
Aakarsh Bommakanti
Was diving around lush green grass not so long ago but my keyboard is all I have now. An avid observer of detail in sports with a passion to make myself heard. Can find me playing on a field if not in front of my screen.
Latest posts by Aakarsh Bommakanti (see all)