Chelsea's loan system hasn't really appealed the football fraternity to a galvanising extent but come the end of the season, Antonio Conte will be throwing the players, who are shipped across various parts of the world, under his microscope. Conte would look forward to evaluating their report cards and it should be intriguing to see who gets the nod to ply their trade under his command next season.
One of the players who haven't failed to amaze this season has been Tammy Abraham. A youth product of the Blues, Abraham was sent out on loan to Championship outfit, Bristol City, and in a season where they have flirted with the relegation zone time and again, the sensational young striker has been their silver lining. Reports have surfaced recently, stating that Chelsea are willing to hand him a new £50,000-a-week deal, which is double of what he earns at this stroke of the hour.
Abraham has been in a stellar form throughout the season, having banged 23 goals and has also registered three assists to his name in 40 outings in the second division of English football.
He has carved a fine name for himself owing to how he has kept hitting the right chords despite his side being timorous and inconsistent. He is an absolute beast up front and his fine calibre coupled with clinical goal-scoring attitude are attributes which set him apart from the other starlets of his age group.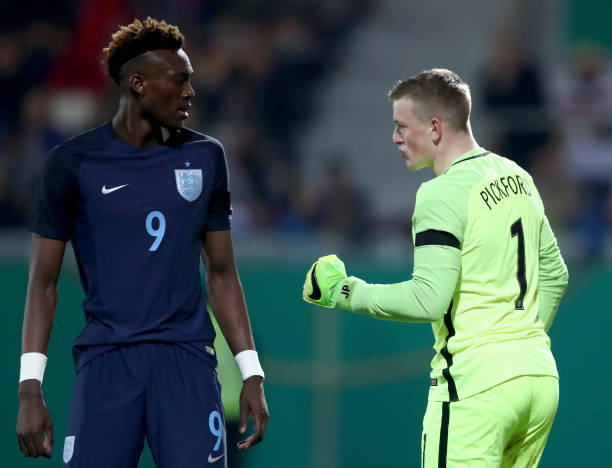 What is intriguing to witness in Abraham is that he has much more to offer than just blasting past the defenders with pace. From what is evident till date, it hasn't been pretty hard to derive that he is a perfect poacher up front, has a decent technique, is too difficult to mark and has the requisite vision to make the right passes at the right times. Besides, he loves to track back and make adequate defensive contributions when needed and never refrains from toiling meticulously throughout the pitch.
The 19-year-old has two years left on his current contract and Chelsea's approach of tying down one of their blossoming prospects to the Stamford Bridge with a new contract is undoubtedly a very apt move. It would enable them to fend off the interests from other teams in the country who are keeping a close eye on him. The Englishman is the one for the future and considering his age, he is only likely to see an upward trajectory in his career from here on.
Statistics Credits: WhoScored