Aged 22 years, England international Dele Alli got his first chance to captain his club as Tottenham Hotspur beat Watford on penalties to secure a place in the fourth round of the League Cup earlier this week. Alli tucked away a couple of calm penalties to ensure no embarrassments and Mauricio Pochettino was quick to heap praise on the youngster.
"He is one of the best in England and one of the best in Europe in his position. I hope the experience of being captain for the first time will help him to improve even more," the Argentine manager said in the press conference after the third round fixture.
What makes this victory sweeter for Spurs fans is the fact that Dele Alli is finally close to extending his Tottenham Hotspur stay. The robust playmaker has 48 goals and 41 assists in 111 Premier League appearances already for the club. He has not been at his best this season, but finally found some form against the Hornets. Reports in England now claim that the Spurs are confident that Alli would put pen to paper soon, on a new deal.
It is a massive statement for Spurs, who have already got the likes of Harry Kane and Erik Lamela to sign contract extensions earlier in the summer. The current squad at Spurs is one of the most exciting that the club has seen in recent years. Pochettino has not only built a title challenging side, with great consistency but has also managed to recruit players for the long term, laying a strong foundation for a bright future at the club.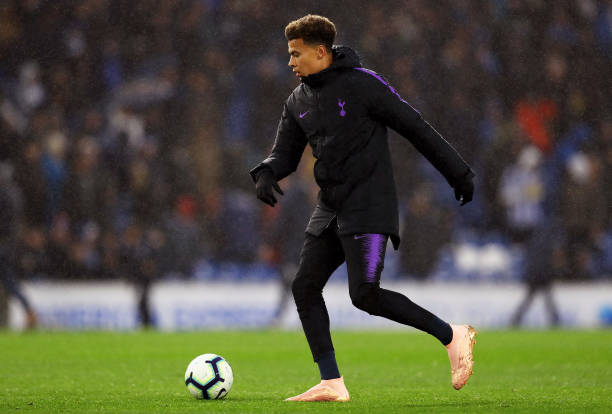 And Alli certainly plays a huge role in this future. A transfer target for the biggest clubs in Europe not so long ago, the Spurs midfielder has 31 international caps to his name already and has gathered loads of experience at the highest stage. He is also a gifted footballer, with a smart understanding of the game. He is an entire package and a player most teams would love to have in their side.
At just 22, he is way matured beyond his age and is only going to get better in the coming years. He has four years left on his current deal, but his potential is something Spurs cannot afford to lose. So tying him to a new contract makes a lot of sense for the London club.
The lack of transfer activity in the summer would be frustrating for Spurs but tying down key players to the long-term will only make them stronger in years to come. Alli is one of the first names on the team sheet for Pochettino and it looks like it will continue for at least the next few years. This can very well count as one of the best news Spurs fans have had since the summer transfer window.