Manchester United are no longer dominating the Premier League. Their rivals Manchester City ran away with the league title last season and Jose Mourinho is now desperate to make sure that his side can go toe-to-toe with the Blues next season. However, United have not only failed to land a couple of their top transfer targets this summer but are also in danger of losing a few of their first team stars.
One such player, who may not be at the club come the start of the season is French international Anthony Martial. The 22-year old joined Manchester United in 2015 as the most expensive teenager and made an immediate impact on the side, living up to his reputation. He scored a total of 17 goals in his first season but seemed to have lost his spark under Jose Mourinho, who joined the club in 2016.
Martial had made just 18 league starts in the last two campaigns and has struggled to cement a place in the United first team. He did register nine goals and five assists in the league last season but was time and again omitted from the first team by the Portuguese manager.
He has just a year left on his current deal, but United have an option to extend it for a further year. However, the lack of regular playing time has seen Martial look for another club this summer, having already rejected chances of a contract extension.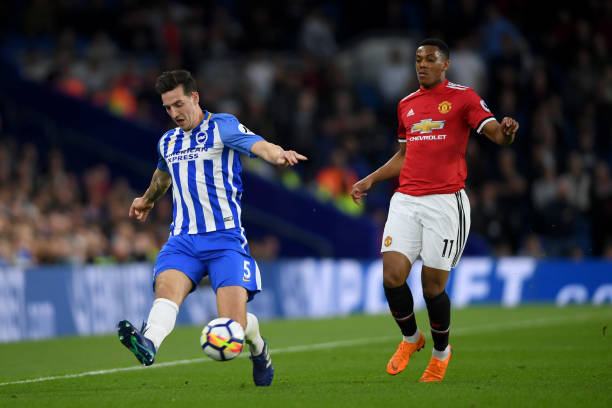 Mourinho still wants Martial to stay but it is understood that the manager might have given up on keeping him at the club and is now urging him to look for potential suitors outside England. Mourinho does not want Martial to join direct competitors and improve competition in the league but reports suggest that the 22-year old is determined to find a new club in England.
Chelsea and Tottenham Hotspur are extensively linked with a move for Martial, who is currently settled in the English league. His lack of progress at Old Trafford cost him a place in the national side for the World Cup in Russia and also a winner's medal so it is hard to see the youngster take such a risk again in his career. So both London clubs have to promise him enough game time to lure him to their club.
Read More: 3 Replacements For 22 Y/O Manchester United Ace At Tottenham Hotspur Including PSG Star!
The only entity helpless in this situation is Manchester United, who can only dictate the price at which Martial leaves. It is hard to see Mourinho reintegrate the attacker into his side so it is best for all involved that Anthony Martial is no longer a Manchester United player, come the start of the next season.