Antonio Conte struggled to find consistency in the league with the squad at Stamford Bridge last season and will probably not get another season in the Premier League. He is set to be replaced by Maurizio Sarri, who will take over the club soon and the former Napoli manager will now have to work on a squad that looks disjointed.
He will have to add quality to the first team, but will also have to resolve the future of a few players who are struggling for game time. One such player, who is extensively linked with an exit is David Luiz.
The Brazil international started his senior career with Vitoria but only made a name for himself after joining Benfica, initially on loan and then on a permanent deal in 2007. He won the league title and three domestic titles with the Portuguese giants before he joined Chelsea in 2011.
His stint in Liga NOS also helped him break into the national side so it does not come as a surprise that he is being linked with a move back to Portugal for the final years of his career. However, he is not been tipped with a move back to Lisbon but is reportedly a wanted man in Porto.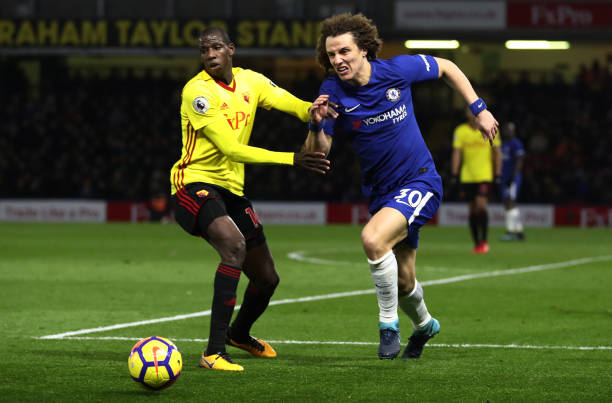 Several recent reports claimed that the 31-year old is attracting interest from Portuguese giants FC Porto, who are ready to offer him a bumper deal. He has just a year left on his contract and will be available on the cheap, making him a bargain for Porto, however, the player himself has now ruled out a move to Portugal, trolling the club on social media.
Luiz spent four long years in Lisbon and understands the rivalry with Porto. He is loyal to Benfica and his latest Instagram story which read: "The history of FC Porto is more of a newspaper lie, the same ones that ask for interviews many times !! Haha. BENFICA always in the heart !!!" has all but ruled out a move to Porto. But where does his future lie?
At 31, Luiz is one of the most decorated and experienced defenders in Europe at the moment. He has his weaknesses and might not be ready for a first-team role at Chelsea next season but Maurizio Sarri might want him to stay for another year and help him settle down.
Read More: Chelsea Plotting A Summer Move For 26 Y/O French Midfielder: What Can He Add To The Blues Squad?
Luiz is a skillful player, who will certainly have an impact on the squad on the pitch as well as in the dressing room. He is a huge asset to have on the bench and will help Chelsea compete on all four fronts. Chelsea does not really have to sell him and if he can keep himself fit, Luiz can be a match-winner for the Blues and deserves another year at the club.
The following two tabs change content below.
Aakarsh Bommakanti
Was diving around lush green grass not so long ago but my keyboard is all I have now. An avid observer of detail in sports with a passion to make myself heard. Can find me playing on a field if not in front of my screen.
Latest posts by Aakarsh Bommakanti (see all)