Steven Gerrard's summer transfer spending at Ibrox does not seem to have ended yet. The manager has already bought a number of fresh faces to the side and the latest name added to the squad is Liverpool youngster Ryan Kent.
The Gers have signed the promising winger on a loan deal and will join Ovie Ejaria from the Anfield academy in Glasgow. But who is Kent and what will he bring to Ibrox? Here is a mini-scout report of the 21-year old.
History:
Born and brought up in Oldham,  Kent joined Liverpool's academy as a seven-year-old and was initially regarded as a bright prospect, slowly making a name for himself in the youth divisions at the club. He impressed with his performances in the pre-season of the 2015-16 campaign under Brendan Rodgers and was soon sent out on loan to Coventry City in search of game time.
He made just 17 league appearances that season and moved to Bristol City in the next campaign, where he played 44 games for the club, scoring three league goals. He is expected to make an impact on Klopp's first team sooner or later but the quality in the side at Anfield at the moment has pushed him out on loan yet again, after a less than impressive loan stint with Bristol City in the second half of the last season.
Strengths and Weaknesses:
A versatile winger, who can play across the front line, Kent is a gifted footballer, with great technique and maturity way beyond his age. He is strong and athletic, can create chances from wide areas but is equally adept in build-up play, making space for him and his teammates in the final third.
He has a direct approach to his game, can dribble past packs of opponents with ease and is a nightmare for sluggish full-backs. He can deliver a mean cross, can finish off half chances and is usually pretty protective of the ball.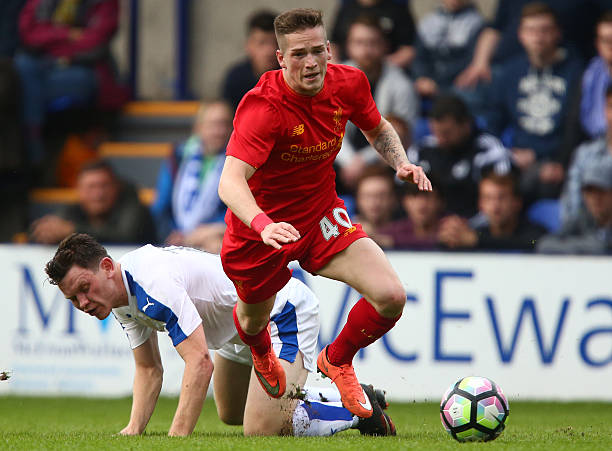 He is not the strongest in the air but his positioning and his willingness to chase lost causes make him a manager' dream and at just 12, he certainly has the potential to be a superstar in England.
What Does The Future Hold For Him?
He has six appearances for the England U20 side and is certainly knocking on the door of the U21s. However, he is yet to get enough exposure at the highest level and needs to play week in, week out, to be ready for the rigours of the Premier League.
Liverpool do not have a first-team place on offer any time soon so Kent might have to spend this year impressing in Scotland, only to make sure that he gets an offer from a bigger club next season.
Read More: Rangers Not Looking Too Keen On 26 Y/O Blackpool Man: What Should Be Gerrard's Play Here?
He does have the potential be a game changer under Klopp but at the moment, working with Steven Gerrard, his former coach at the Liverpool academy will certainly help him hone his skills and get back to Anfield a far better player for the Reds.