Steven Gerrard's first stint as a manager will not be an easy ride as he will be responsible to take Rangers close to the title in the Scottish Premiership. The former Liverpool midfielder has been busy, adding exciting names to his side this summer but he does not seem totally convinced with the squad at his disposal.
They played out a 0-0 draw in the second leg of the Europa League qualifiers earlier this week and only went through to the next round, due to goals they scored in the first leg. The lack of quality in front of goal is now an issue for Gerrard.
He openly spoke about not being at their best in the final third, after that game against Skhupi as he urged his side to show sharpness in front of goal. However, the summer transfer window is still open and Gerrard can solve this problem by splashing some cash. Here are three such useful attackers Gerrard can still sign for the Gers this summer:
Danny Ings (Liverpool):
The English international has had a torrid time at Anfield, missing two of his three years at the club with unfortunate injuries. He was back to full fitness last season but struggled to break into a star-studded attacking lineup under Jurgen Klopp, and is now looking for new clubs, in search of regular game time. He is valued at £20m but could also be available on a loan deal so Gerrard can still decide to bring him to the Ibrox this summer.
Saido Berahino (Stoke City):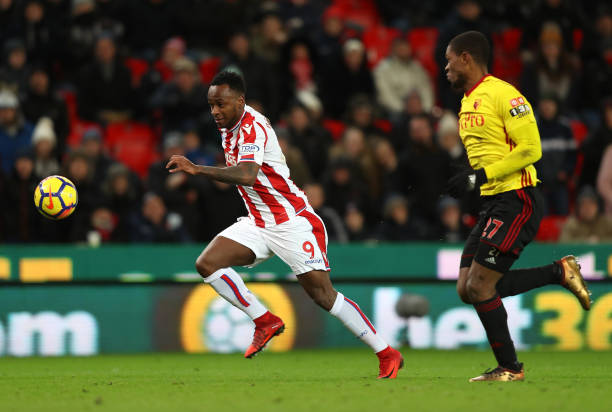 The 24-year-old attacker has struggled to settle down in the Premier League after announcing himself with a prolific debut season. He has made just 30 appearances for Stoke City, since joining them in January 2017 and will jump at a chance for a fresh start under Gerrard. Reports suggested earlier this month that the manager likes the idea of bringing him to Glasgow and Berahino does have the potential to be a match-winner for the Gers.
Read More: Rangers' 26 Y/O Defensive Ace On Rivals' Radar: Does He Have A Future Under Steven Gerrard?
Jack Marriott (Peterborough United):
The top goal scorer from League One in England last season, Marriott has shown great maturity and confidence in his game and is certainly ready for the next step. At just 23, he is a potential star and will be a huge addition for the squad at the Ibrox. Playing for Gerrard, in Europe, in the top flight, could all be too hard for the striker to turn down and if Gerrard is really struggling with attacking options, Marriott could solve that issues immediately.