Jose Mourinho's trophyless season at Old Trafford will now put him under pressure this summer, as he will now have to make sure that United compete for the biggest trophies in Europe next season. He has already added a couple of names but is desperate to improve the quality of his squad. However, he is now in danger of losing a star player in Paul Pogba this summer.
The French international was crucial for his side in winning the World Cup in Russia earlier this month and showed great promise for the upcoming campaign. He joined Manchester United as one of the first signings for Mourinho, a couple of years ago, but is yet to live up to his expectations.
He had his moments of brilliance but was just not consistent enough while many believe that his lack of form is due to Mourinho's system at Old Trafford. The defensively-minded setup at Manchester United has not helped Pogba express himself and it was suggested that Mourinho and the midfielder had issues with each other late last season.
Though Pogba squashed all such rumours before the start of the World Cup, it is now revealed that the midfielder is open to a move back to Juventus.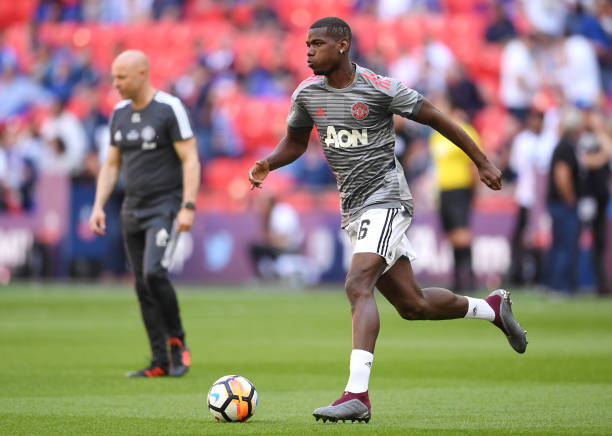 The Italian giants have made a real statement this summer, having spent big on Portuguese superstar Cristiano Ronaldo, to take him to Juventus. And reports in Italy now suggest that Pogba's head is now turned to Turin and that he is open to rejoining the Old Lady.
Tagging it as the 'Ronaldo effect', Tuttosport claims that Pogba's former teammates from Juventus along with manager Massimiliano Allegri are all waiting for him with open arms but Pogba's future is hardly in his hands.
He has three years left on the deal he signed at Old Trafford a couple of years ago and will not be allowed to leave for anything less than a record fee this summer. Jose Mourinho recently spoke about wanting more from Pogba next season and will certainly not be ready to lose him this summer but Juventus can easily raise the funds to meet United's requirement and this move is not completely out of question.
Read More: Croatian Star Latest Addition To Manchester United Wish List: What Will He Bring To Mourinho's Squad?
Pogba does not have a real need to quit Manchester United anytime soon but he has struggled to settle into Mourinho's team and the English style of play may also be an issue. He has already proved himself in the Italian league and will certainly jump at a chance to move back to Turin. But do you think United can afford to lose him?