It will not be easy for Manchester City to repeat their feat from the previous campaign but Pep Guardiola seems determined to make sure that his side can land some silverware next season as well. City look to improve on certain key areas of the squad this summer, but they will also get rid of dead wood, that does not fit into Pep's system any more.
One such player now up for sale in Joe Hart.
The 31-year old joined City from Shrewsbury Town back in 2006 and spent just a season out on loan, before cementing his place in the first team at the Etihad. In his time in Manchester, Hart made 348 appearances for the club, winning two league titles, before falling out of favour in 2016 after Pep moved to England.
Hart was initially replaced by Claudio Bravo, as he was sent out on loan to Italy and City then spent on Ederson last summer, who now remains their first choice. Hart spent last season on loan at West Ham, and after playing regularly in the first half of the season, he lost his place in the first-team to Adrian.
It, in turn, cost him a place in the national side for the World Cup, as Gareth Southgate completely omitted him for the squad, and with just a year left on his current deal at the Etihad, he is now reportedly looking for a new home.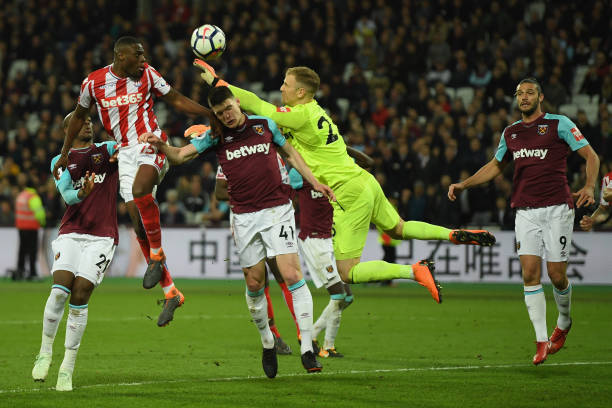 The English international recently spoke to the media and claimed that he only joined clubs on loan to get game time and a shot at the World Cup. However, with the competition done and dusted, Hart now wants to make a permanent move away from Manchester City.
"I need to be an important player at that club and I think that can only happen with a permanent move," he said in a recent interview. London giants Chelsea are already been linked with a move for Hart but it is also suggested that Guardiola is prepared to make room for Hart if he is not sold before the end of the summer. So does Hart have a future at Etihad?
Bravo started most of the cup games for City last season and could be happy to do the same in the next campaign as well. He is 35 and soon needs a replacement but Hart is also not a long-term option so it makes very little sense for City to retain two ageing keepers for the next season.
Read More: Tottenham Hotspur Starlet Red Hot On Manchester City Radar: Why Spurs Should Hold Onto Him!
Hart's wage demands might see a few clubs step away, in which case running down his contract with City is the best possible way forward for him. But at the moment, there is enough time for him to find a new destination for the next campaign.