Liverpool's transfer window this summer is probably one of their best in the Premier League era. They have addressed most of the issues that were pulling down the club in the past few seasons and are now a real force to be reckoned with.
Jurgen Klopp has done a brilliant job of attracting top-class talents to Anfield, but he has struggled at times, to land one or two of his top transfer targets. However, he has shown that he never gives up if he feels the player is the right fit for his system and one such star that keeps eluding Liverpool is Nabil Fekir.
The French international started his senior career with Lyon and has played 153 games for the club till date. He has 57 goals and 37 assists in that time but he has only blossomed into an attractive prospect in Europe with his consistency in the last couple of campaigns.
The 25-year old registered 23 goals and nine assists last season and his performances were rewarded with a place in the French World Cup squad. He now has a winners medal but Liverpool were interested in him even before the start of the FIFA tournament.
The Reds started negotiations with the French giants early in the transfer window and it was suggested that he also had a medical with the English side, ahead of a move this summer. A fee was agreed, but concerns over his knee collapsed the whole deal in the latter stages, with both teams failing to agree on terms.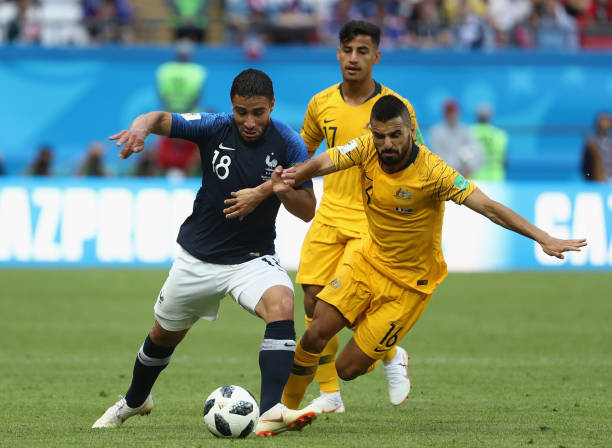 Fekir is a playmaker, who can play anywhere in the front line and his technical ability along with his versatility make him a superb fit for Klopp's side. Though Liverpool scored over 100 goals last season, they lost a bit of their creativity in January after the sale of Philippe Coutinho and strictly speaking, Fekir was finally his replacement. So it is no surprise that Klopp has retained his interest, as he looks to create a real force at Merseyside.
However, Jean-Michel Aulas, the Lyon president, is happy to play hardball, and has time and again teased Liverpool to increase their offer. The Reds, having spent close to £200m in the transfer market, are in no mood to splash cash around anymore and are unwilling to be held ransom.
The spending spree in the last month or so from FSG, the Liverpool owners shows that they are ready to back Klopp in the transfer market. So it is now up to the manager if he wants to add another midfielder, who will probably walk into his first team next season.
Read More: Leicester City Seals £12.5m Move For This Liverpool Defensive Ace: The Right Choice For The Foxes?
It is reported that Fekir still has his heart set on a move to Anfield but Lyon are in no compulsion to sell, so this is a story that will run until late in the transfer market. But we should have an answer in around two weeks time when it is all over for the Premier League sides. Do you think Liverpool will land Fekir this summer?