Julen Lopetegui has some illustrious shoes to fill at the Bernabeu next season as he is now taking over a club that has the won the biggest club honour for three consecutive seasons now. However, Real Madrid can still improve as a squad, and should also be able to compete for the league title, along with European trophies.
However, they no longer have a certain Portuguese magician to turn mediocre chances to goals consistently. Los Blancos have lost Cristiano Ronaldo to Juventus this summer and are in real need to replace him in the squad. The former Manchester United man is right up there with the best players the game has ever seen and is a player that cannot be replaced completely. However, Florentino Perez has already started scouting for his replacements and one name doing the rounds is Eden Hazard.
The Belgian international is easily one of the best playmakers in Europe at the moment and has been linked with a move to Bernabeu even in the past. However, with Ronaldo no more blocking his path to stardom, it might be the best time for the Belgian to jump ship this summer.
He has been integral to every trophy Chelsea have won in the last five years but has just a couple of seasons left on his current deal at the club. The Blues hope to tie him down to a new deal worth around £300,000 a week, but reports suggest that Hazard, like most footballers, will be interested in replacing Ronaldo in Madrid.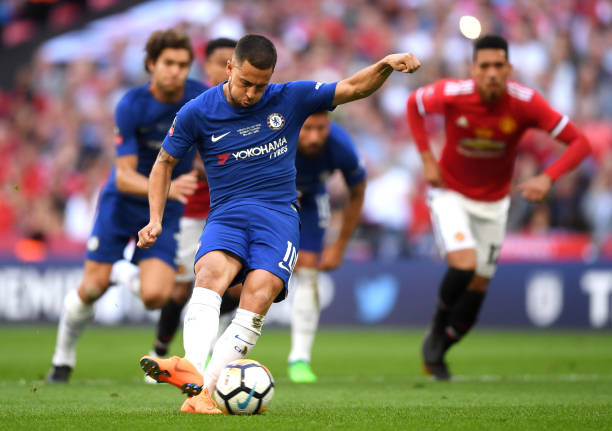 The 27-year old was crucial in Belgium's run to the semi-finals of the World Cup this year and if he misses this chance to join the most successful club in European history, he might not get one any time soon. Real Madrid are also reportedly readying a massive offer but Chelsea seems adamant to hold on to their star beyond this transfer window.
Having appointed Sarri, the Blues are now prepared to play hard-ball and are not willing to sell Hazard even for around £170m. Even for a player of Hazard's status, that is insane money but he is one of the very few players who can replace Ronaldo instantly. So what should Lopetegui do now?
To be frank, you could count the number of players that Perez can sign for that role with your fingers and a fair number of them are hardly up for sale. So if the owner and the manager are convinced that Hazard is the right man, Real Madrid should go all in for this deal and let the player's interest in a move to Spain dictate terms in the deal.
Read More: Real Madrid Move Closer Towards Signing 26 Y/O World Cup Star: Huge Boost For The Galacticos?
It is not going to be easy to negotiate with the Chelsea boss but with just over two weeks of the transfer market left in the Premier League, we will soon have an answer to this question.