Brendan Rodgers has been a busy man this transfer window, constantly scouting of players who can improve his side next season. There are a few roles in the first team that the manager wants to address this summer which has seen them be linked with some of the most exciting names in Europe. The latest name doing the rounds is Liverpool star Danny Ings.
The English international broke into the domestic leagues with a 26-goal Championship campaign with Burnley, that helped the Clarets to the top flight back in 2014. He failed to replicate his form in the Premier League, scoring just 11 goals as he failed to keep his side in the top flight for more than just a season.
His goal scoring prowess saw Liverpool sign him up in 2014 and Ings was expected to fight for a first-team spot with Daniel Sturridge at Anfield under Rodgers, the then manager for Liverpool. However, two nasty injuries saw Ings sit out a huge chunk of his first two campaigns, as he made just 11 appearances for the Reds, before the start of the previous season.
He regained full fitness last summer, but the quality in the first team under Jurgen Klopp saw him struggle to make an impact, as he was just given just three Premier League starts. Ings did find the back of the net in one of those games but it does not seem that the striker is in Klopp's long-term plans and the German boss could be happy to let him leave this summer. He is not a part of the pre-season squad that flew to the United States which means that he could be up for sale.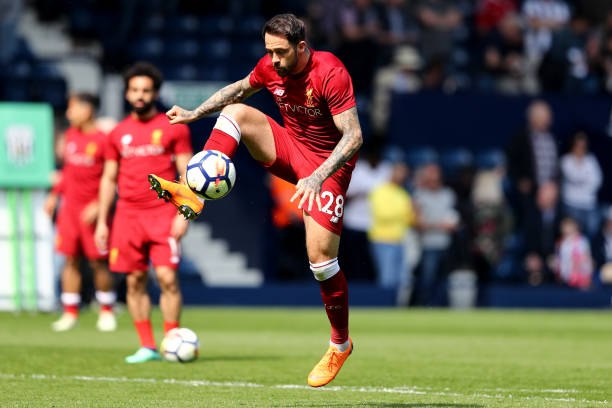 Liverpool have slapped a price tag of £20m on his services and it no surprise that a host of clubs from around the county are looking to sign him this summer. However, bookmakers Sky Bet have now placed Celtic as the favourites to land Ings this summer, ahead of clubs like Crystal Palace, Bournemouth, Rangers and Newcastle United.
Celtic are 6/1 to land Ings at the moment and this move makes sense as a reunion with Rodgers, who first brought him to Liverpool, might be the best way to revive his career.
Ings has the potential to be a real match winner and Rodgers will know all about it. At just 25, he is also a long-term option and will certainly help Celtic make more of an impact on the European front.
Read More: Celtic's Attempt To Sign Hibernian Star Thwarted: 3 Replacements For Rodgers Including This PL Ace!
He is not the best striker available in the transfer market but Ings is a huge asset for a club like Celtic and signing him will be a real statement for Rodgers and his men. But do you think, at £20m, Celtic can afford the Liverpool hitman this summer?