The Premier League has once again been a busy place in the transfer market this summer, as clubs from around the country are ready to spend big to sign players that can improve their squads for the next season. Previous experience in the league is always a trait most clubs look for in their transfer target and one such player who is now up for sale is Bournemouth defender Harry Arter.
The 28-year old has over 250 appearances for the Cherries in his career but for the first time last season, he made less than 20 league appearances in a campaign. His impact on the first team is slowly on the fall and with Eddie Howe looking to sign Jefferson Lerma on an ambitious deal, reports suggest that Arter could be up for sale this summer.
He is a versatile midfielder with loads of experience and will slot into a number of teams in the country. Here are three such top-flight clubs who should look to sign him.
Newcastle United:
The Magpies are already in search of an established midfielder, who can add options and depth to their side and Arter fits the bill perfectly. He is experienced and versatile, can slot in any of the midfield roles and is a superb fit for Rafa's style of play. He is not too huge an upgrade on the current options but is a player who will definitely make an impact next season. He is up for sale and will be cheap and fits the bill well for Rafa.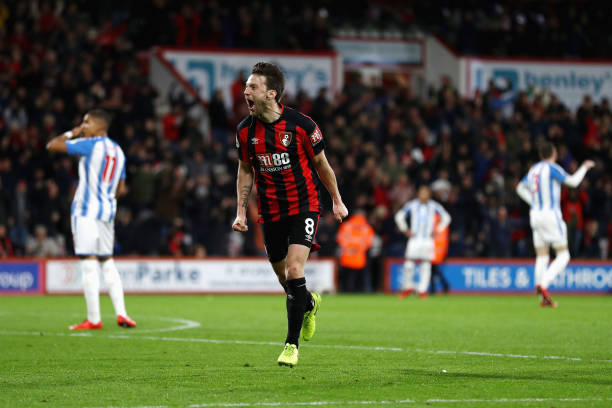 West Ham United:
The Hammers have already registered their interest in the midfielder and it not a surprise considering the aging options that Manuel Pellegrini has in his squad. Like for the Magpies, Arter is not really a player who will walk into the first team and win them games but he will definitely add tenacity to a midfield, that seems to crumble under the slightest of pressure during a league campaign.
Read More: Bournemouth Lining Up A Summer Move For 22 Y/O Championship Forward: Right Fit For The Cherries?
Cardiff City:
The newly-promoted side can definitely do with some top-flight experience in their first team and Arter is a decent option for them. Neil Warnock brought the best out of Marko Grujic, who joined them on a loan and the Serbian may yet join the Bluebirds. However, if the Liverpool youngster decides to give his Anfield future a shot, Arter is definitely a player who can fill his shoes, albeit with completely different methods.