It is not often that Manchester United miss out on their transfer targets in the market but this summer has not been the same for the Red Devils. Jose Mourinho has had his eye on some of the finest stars in Europe but has failed to land a couple already.  While Juventus' Alex Sandro is close to signing a new deal in Turin, Atletico Madrid's Antoine Griezmann and Real Madrid's Gareth Bale are also looking likely to stay put this summer.
And the latest name added to the list is Sergej Milinkovic-Savic. Touted as the top transfer target for the Red Devils this summer, Savic has now agreed to move to Juventus, leaving United red-faced again. They are set to lose Marouane Fellaini this summer while Michael Carrick has quit the game. So they need another midfield added to their squad and here are three players they can target, having missed out on the 23-year old from Lazio:
Marco Verratti (PSG):
The Italian international is one of the best midfielders in the game at the moment and has been a main-stay in PSG's side, that lifted the league title last season. His talks with new PSG manager Thomas Tuchel have been labelled as 'dispiriting' with reports suggesting that he is already looking for a new club. It is understood that Mino Raiola, the midfielder's agent has already offered him to Manchester United and with Savic no longer an option, Verratti might be the next target for Mourinho.
Adrien Rabiot (PSG):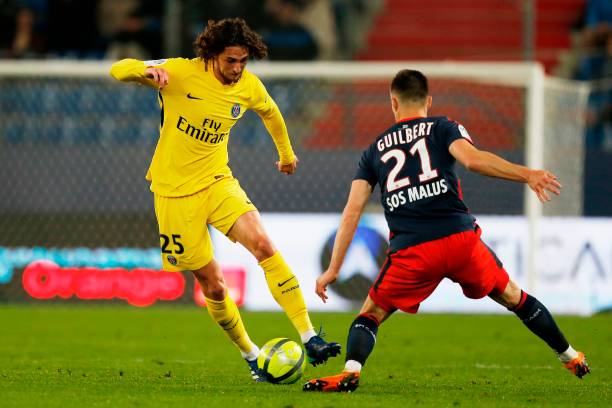 Another PSG star that Manchester United can target is Rabiot. The French international is was also crucial in PSG's run to the title last season but at the start of the year, spoke about his interest in playing in England. United have not shown concrete interest in the 23-year old, but his contract with the French giants runs down at the end of the next season and he is no closer to agreeing on a new deal. So PSG might be forced to sell this summer and United should definitely keep an eye on him.
Read More: Manchester United Given Boost In Pursuit Of German International: Can He Solve Their Defensive Woes?
Mateo Kovacic (Real Madrid):
The Croatian international, who will have to play a huge role for his national side in Russia, is one of the most gifted footballers at the moment in Europe. He only managed 21 La Liga outings last season and is struggling for regular game time. He is contracted with Real Madrid till 2021 and is not up for sale but if he is offered regular game time elsewhere, especially for a club like Manchester United, it might not be too hard to lure him out.
Latest posts by Aakarsh Bommakanti (see all)