Jurgen Klopp's summer recruitment has already got the Liverpool fans excited. The German tactician has added a couple of star names to his squad from the previous season but does not seem done yet. He continues to be linked with a number of high profiles stars, who could improve his first team at Anfield, but he is also keeping an eye on the youngster, who can add depth to the squad.
One such player they are now interested in is Nicolo Barella.
Having earned himself a tag as one of the most exciting midfielders Italy at the moment, the 21-year old into the senior side at Cagliari in 2014 but only established himself in the first team, the season before the last. His impressive performances saw him make 34 Serie A starts last season, where he picked up six goals and an assist, helping his side avoid the drop with just four points.
He also broke into the Italian U21 side last, making seven appearances already and is not too far away from a national team call-up. At just 21, he has loads of potential and is a superb fit for Klopp's style of play at Liverpool.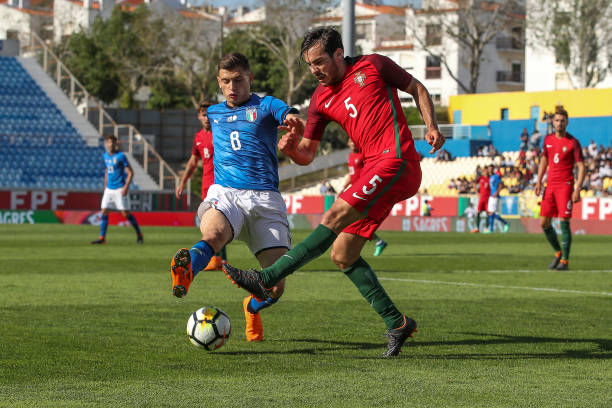 A central midfielder who is effective outside both boxes, Barella is a disciplined midfielder, constantly looking to break possession and keep his side on the front foot. He is a busy player, looking for path-breaking passes but is impressive, thanks to his understanding of the game and match awareness in even the tightest of spots.
He loves to help in build-up play and though is not a playmaker yet, has all the makings of a box-to-box midfielder of the highest order. He can test keepers from long range and show great confidence on the field, making him an attractive option for even the best clubs in Europe.
He has been on Chelsea's radar as well and reports now suggest that Cagliari are happy to listen to offers but are expected to hold out for around €40m. He is relatively inexperienced but his potential demands such a price in this transfer market. So does it make sense for Liverpool to meet his asking price?
Read More: 3 Replacements For Liverpool Including Burnley Man Having Accepted Defeat In Pursuit Of Serie A Star
Having signed Fabinho from AS Monaco, Liverpool are also set to welcome Naby Keita to the squad. They are after another playmaker in Nabil Fekir and though may have missed out on him, are not too short on midfield options.
Emre Can's exit might push them to spend on a potential starter for the future and Barella fits the bill well. But he is still young and is better at honing his skills in Serie A for another season. But do you think Liverpool should sign Barella to improve their midfield options?