Slavisa Jakanovic did extremely well to bring a struggling Fulham side into the Premier League, via the playoffs last season. the Cottagers are not the strongest units in the Championship but star players at the club found some real consistency, helping them compete with the best in the second tier.
They will now play in the Premier League, rubbing shoulders with the best teams in the country. So they will have to make sure that they have all the tools necessary, to make a similar impact on the top flight. So it does not come as a surprise that Jokanovic is a busy man in this transfer market and one name he is now after is Matt Targett.
Born and brought up in Eastleigh, the 22-year old joined Southampton's academy in 2003 and after 10 long years, he broke into the first team in 2013. His best season came in the 2015-16 campaign, where he made 14 league appearances but the struggles at Southampton saw him make just two league starts, before being sent out on loan to the Championship with Fulham.
However, Targett took no time to establish himself in the first team, showing his quality at left-back, making 20 league starts, and picking up a goal and a couple of assists. He was very crucial in Fulham gaining promotion and Jokanovic is determined to land him this summer.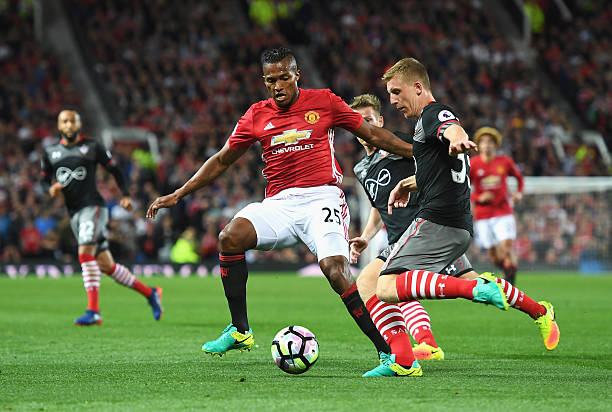 A left-back by trait, Targett can also play as a wing back and is perfectly moulded for the English style of play. He is a strong and athletic full-back, who loves to make crunching tackles. He rarely allows wingers in behind him, leaving no space for crosses and is usually effective with his tacking.
But what makes him dangerous is his ability to burst out into the final third and pull out crosses that create chances on a consistent basis. He is also strong in hold up play and is hardly error-prone and is a decent acquisition for The Whites.
It is reported that the newly promoted club have already made a £10m bid for his services, with Jokanovic desperate to bring Targett back to Craven Cottage. However, Southampton see him as a future star and are not ready to let go.
Read More: Fulham Looking To Prepare £10m Bid For 21 Y/O La Liga Winger: What Can He Bring To The Table?
But with Ryan Bertrand claiming a place in the first for most games, the 22-year old will be frustrated with lack of game time and his previous season will Fulham will attract him towards Jokanovic's side. It will not be easy to lure Southampton into selling but at the moment, a move to London is the best way forward for the full-back.
The following two tabs change content below.
Aakarsh Bommakanti
Was diving around lush green grass not so long ago but my keyboard is all I have now. An avid observer of detail in sports with a passion to make myself heard. Can find me playing on a field if not in front of my screen.
Latest posts by Aakarsh Bommakanti (see all)